Humans@Tractive
Tractive at Las Vegas: spotlight on our trip to the CES
Discover what our team experienced at Las Vegas' CES.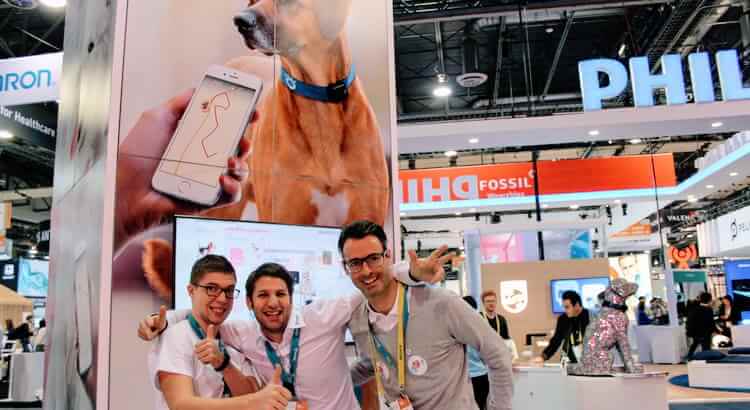 Although the title of our blog article might lead one to expect something else, the trip to Las Vegas was not a party trip for our Marketing / Sales Team and our Management. The Consumer Electronics Show (short CES) is one of the biggest trade fairs for consumer electronics worldwide and the place where technological innovations are presented. Of course, the place to be for Tractive!
We wanted to know exactly how Tractive's 5th visit to the CES in Las Vegas went, so we asked Melanie (Marketing Manager), Sandra R. (Head of Sales), Laura and Sandra S. (Sales Manager) a few questions.
Melanie and Laura, how did you prepare for such a big exhibition?
Melanie: The preparation started already a long time before the exhibition took place. A few days before our flight we had a "Final CES Meeting" where we talked about the final details, the dress code and the fair schedule.
Laura: In Sales, our preparation essentially focused on setting up meetings with existing partners. Of course, an effort was also put in researching distributors who were likely to join the show. On a personal note, I have researched some of the brands and vendors who would be present in order to take advantage of special deals at the fair. (Laughs)
Sounds great! What was the highlight of the CES 2017 for you girls?
Sandra R.: When LMFAO stopped by at our booth.
Melanie: Yes, that was quite cool. But the whole fair was a highlight! It is one the biggest trade fairs and there are many interesting people, impressive booths and the location – Las Vegas – no more words needed!
And for you, Laura and Sandra?
Laura: I think we have to distinguish between highlights of the CES 2017 and Tractive's highlights. The show had its 50th anniversary this year and being there for the 5th time definitely marks a memorable date for Tractive and the achievement of a well-recognized presence. Tractive's booth was next to brands as Fitbit, Parrot and many others. That speaks for itself.
Sandra S.: Absolutely! And there were so many product highlights. Starting from a smart baby cradle, self-driving cars to the newest smart watches. You could find everything there.
Sounds impressive! Did any problems occur at the fair?
Melanie: Problems? No! Only challenges. (Smirks) For example, some people spoke broken English. Understanding them was a challenge itself. Also, switching to German with German speaking people was harder than you might think.
Sandra R.: That's true. Our decoration dogs also arrived pretty late, but I wouldn't call it a problem. They are always quite a highlight at our booth, because everyone wants to take photos with them.
Melanie: That's right. Thank God that they arrived right on time, before the exhibition started.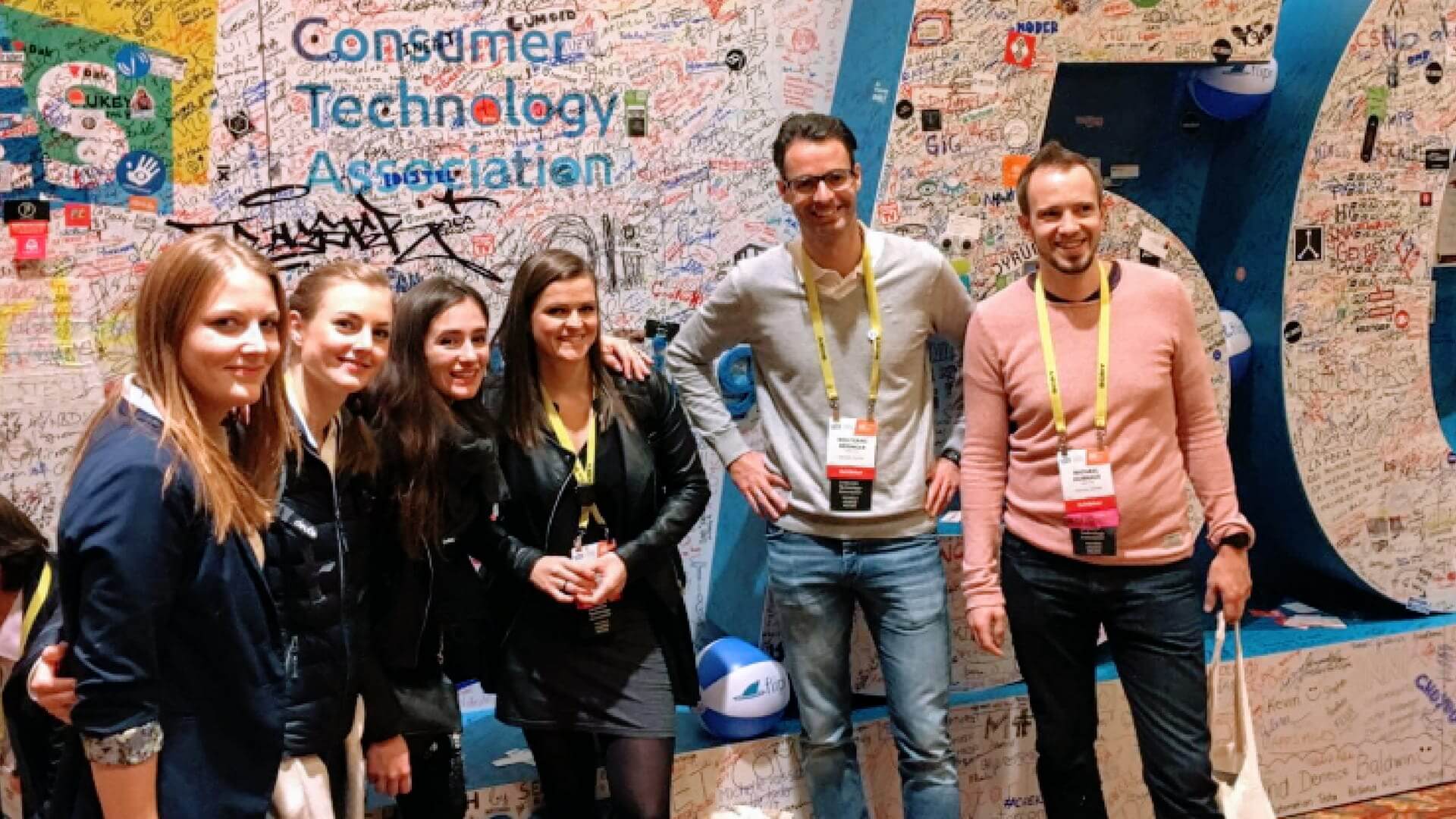 You were lucky then. Everybody knows the expression "What happens in Vegas, stays in Vegas". Did anything happen to you guys?
Sandra S.: Nothing that must remain secret (Laughs). But there was an exhibitor who presented products about healthy sleeping and in the booth they had a show act of two lightly dressed women who were pole dancing.
Melanie: Yes, that was pretty awkward. Also, the different name badges made us smile or even sing sometimes. (Laughs) You see a lot of funny names during a week in Vegas.
Sandra R.: I know exactly what you mean. I had a very nice talk with a Mr. Tannenbaum, for example.
Sounds interesting. Alright, last question: You combined your trip to Las Vegas with a private holiday. What did you enjoy most in the US?
Melanie: New York and Seattle. New York was really stunning – especially the view from the Empire State Building. And I loved the mountains in Seattle.
Sandra R.: Being in New York around Christmas time was something very special for me.
Laura: I have to say that I was most impressed about the friendliness and helpfulness of Americans.
Sandra S.: Yes, me too. Although, I have already been there a couple of times before, it never ceases to amaze me how nice and courteous people are over there.
---
All in all it was a fantastic experience for the Tractive team members. Are you ready for your next career step in a successful start-up?
Never lose my pet again