Good to know
How To Make Dog Walks More Fun For You And Your Dog
Don't let walking your dog become a bore - there are so many ways to keep things interesting for you and your dog. Discover how to make dog walks more fun, here on the Tractive blog.
You probably know that daily dog walks are an essential part of being a good doggie parent. It's even recommended to walk your dog several times a day, or otherwise make sure your dog gets plenty of physical exercise. But has your dog walking routine ever started to feel boring, like a chore? If so, you can learn how to make dog walks more fun with these five tips!
If you have ever felt like there are hundreds of things you'd rather do than walking your dog, don't feel guilty, we've all been there. What you really need are new ways to spice up your dog walks. Good news: we have compiled 5 of the easiest ways to make your dog walk more fun.
1. Explore new walking paths
The easiest way to add some fun to your dog walk is to go somewhere new. Choose a path you have never been to before… it may turn out to be an adventure to remember! Finding new paths can help you avoid boredom on your everyday dog walks.
Whether it's a new park, hiking trail, or street in your neighborhood, you and your dog will both have fun exploring the new surroundings. Plus, with each new place you explore, you increase your dog walking options for the future.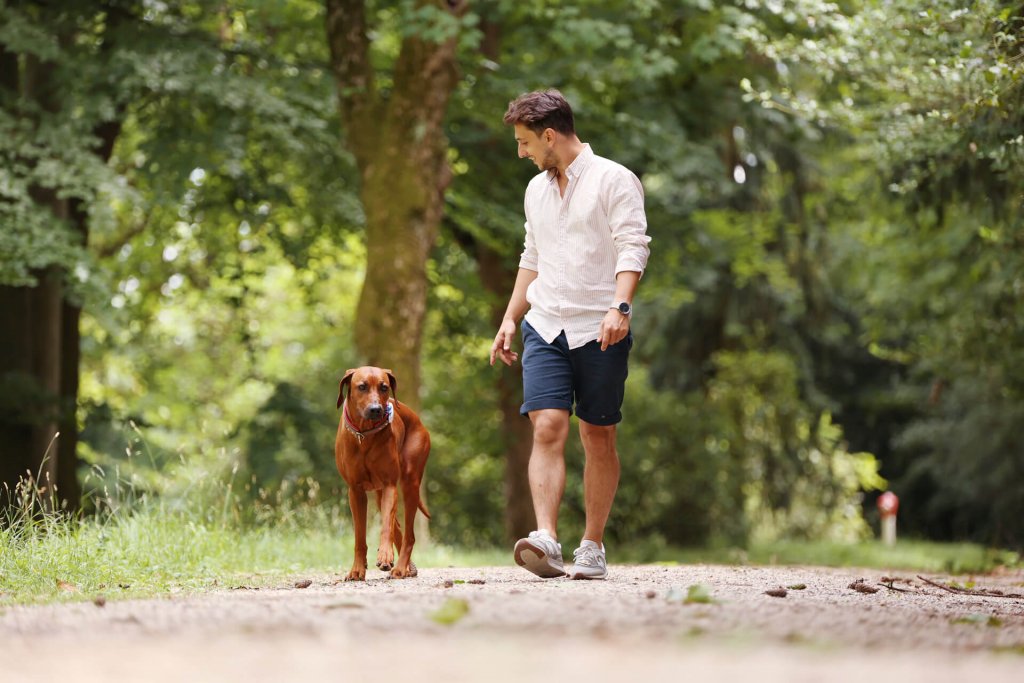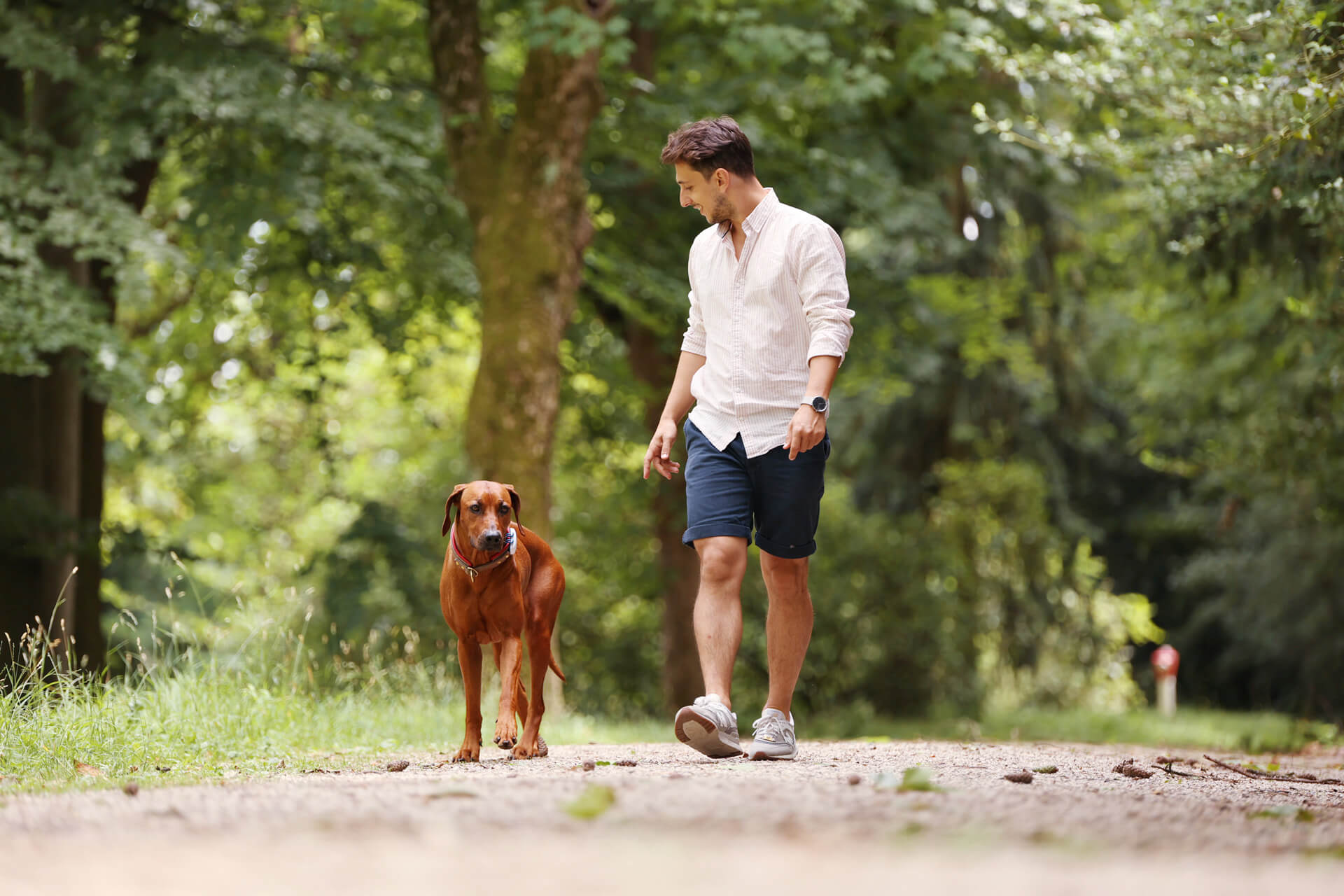 Want to take it one step further? You can also play 'follow the dog' – a dog walking game where you let your dog lead you. Your dog will love the freedom to explore, and you'll discover what's most interesting for your dog.
Another way to make your walk even more pawsome: let your dog follow their natural canine instincts and sniff things along the way.
2. Take pictures, make memories
Do you love taking pictures? Whether you're a professional or beginner photographer, a walk with your dog is a great opportunity to practice. You can have fun photographing your dog in different places, in all sorts of weather, in every season. The finished product will be a lifelong collection of memories with your dog.
Want to get in the photo? Master the art of taking selfies with dogs or ask a kind stranger to snap your pic. Let's face it, you probably look adorable next to your dog.
So why not start capturing moments, starting with your next dog walk?
3. Share your dog walk with a friend
Lacking motivation? Ask a friend or relative to join you on a walk with your dog. In a short time, you will achieve a lot. Your dog, you and your friend or relative, will benefit from each other's company. At the same time you will reach the recommended amount of exercise which is good for your dog's health.
If you don't have someone to walk with, that doesn't mean you can't share your walk virtually with a friend, partner, or family member. With your Tractive GPS Dog Tracker, you can share your dog's live location and path in real time with family and friends using a simple link. Or if they have the Tractive GPS app too, share your dog's tracker with them and allow them to track your furry buddy anytime. Your loved ones will know exactly where you are, and you can send them updates and photo along the way.
Plus if your dog runs away, you'll have a friend who can help you track and find them!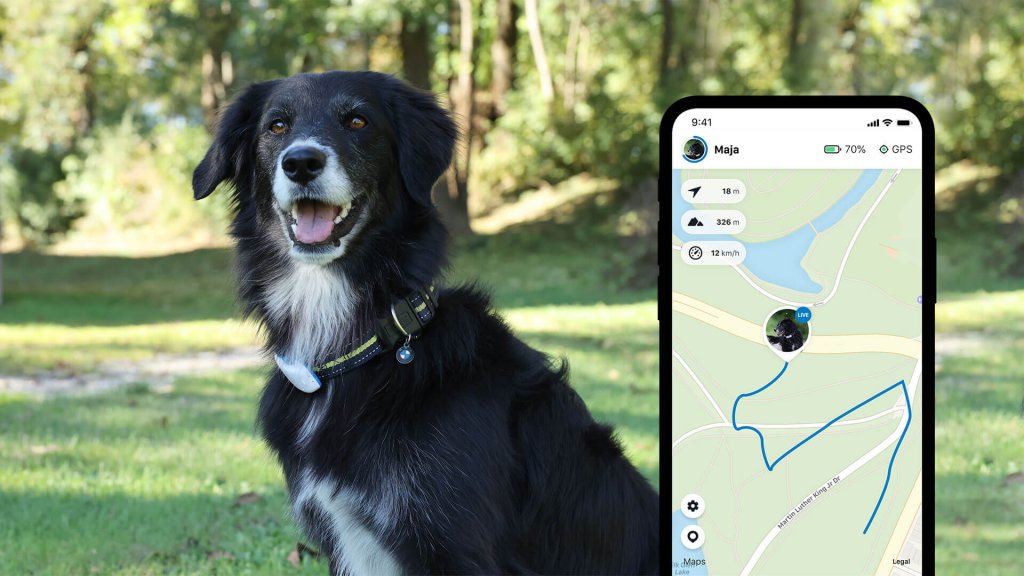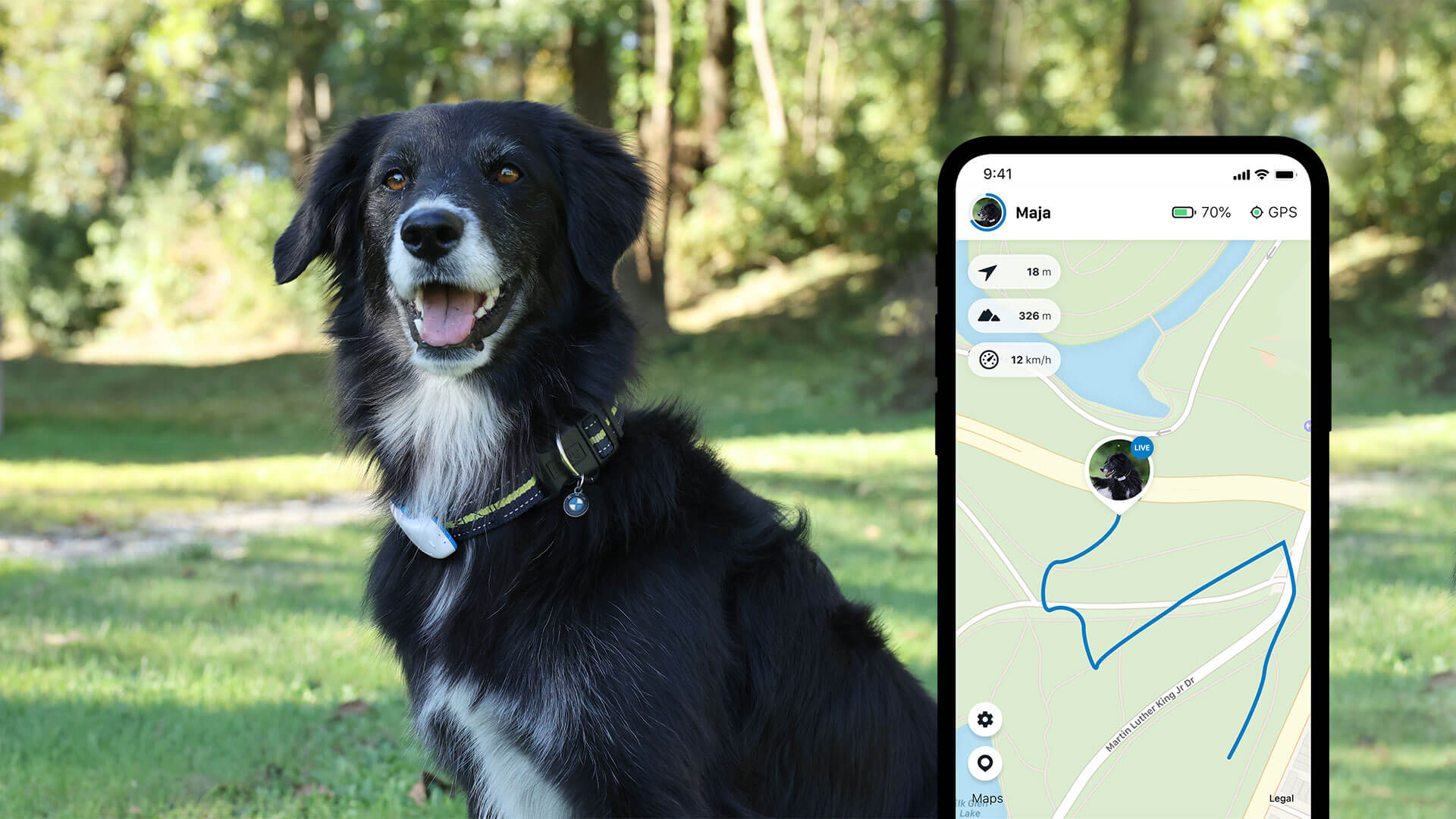 10 Lost Dog Stories With A Happy Ending Thanks To Tractive GPS
4. Stop and say hello
Another great way to make dog walks more fun is to socialize with people you see on your way. Say hello and have a chat with your neighbors, or hangout with new friends in the dog park. Your dog will love the extra attention, and the social connection will be good for you too.
Or, try flirting: Are you single and looking for that special someone? Dog walks can be a fantastic place to meet people. There are many benefits of having a dog, and it turns out that one of them is that dogs can actually make us more attractive to potential partners.
So the next time that cute neighbor stops to pet your dog – why not try your hand at flirting to make your afternoon walk a little more exciting?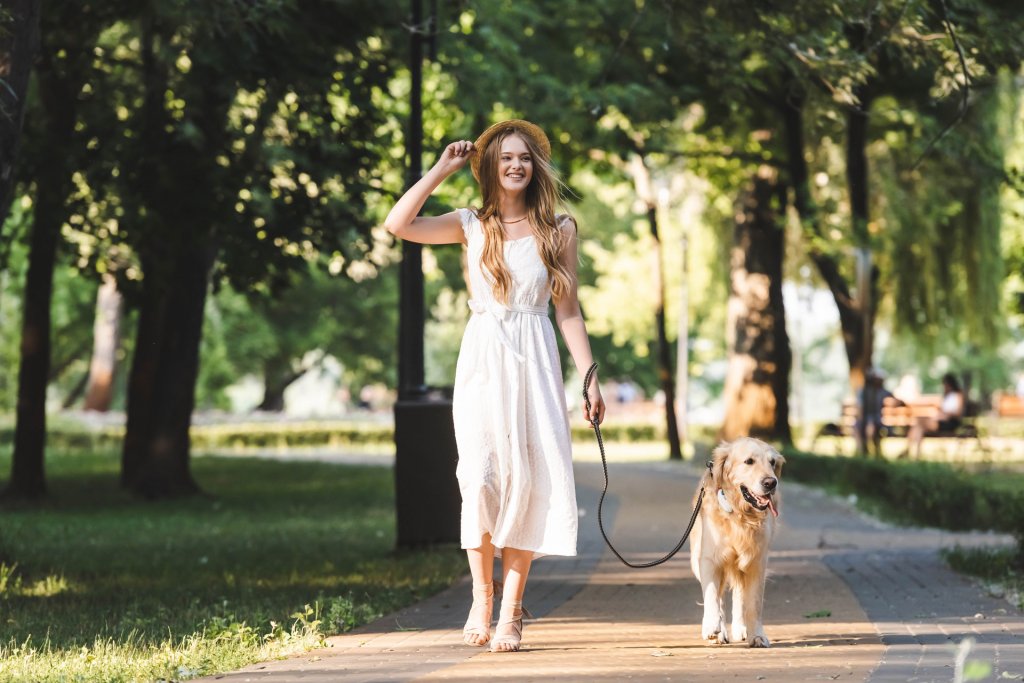 5. Switch things up
There are many ways to spice up your daily dog walks – so experiment with different ways of changing things up. That might mean:
Speeding up or slowing down: Try walking at different paces and see how you (and your dog) like it. Which pace suits you and your dog best?
Get sporty: You could also try activities like biking, hiking or running with your dog as an alternative to your daily walk. Just be sure to be safe, and follow the local regulations in your area.
Use toys or games: Another way to make your dog walk more exciting? Play games with your dog. For example, simply hiding some treats and letting your dog find them will entertain you both!
Train along the way: If your dog hasn't yet mastered how to walk on a loose leash, or the basic commands, you can incorporate some of those trainings into your dog walks. Or take it to the next level and teach your dog some new tricks as you're out and about.
Set a goal: With a GPS and activity tracker for dogs, you can see how active your dog is and set a daily fitness goal. You can also compare your buddy's achievements with other dogs in the Tractive GPS app. And of course, celebrate together when you reach milestones!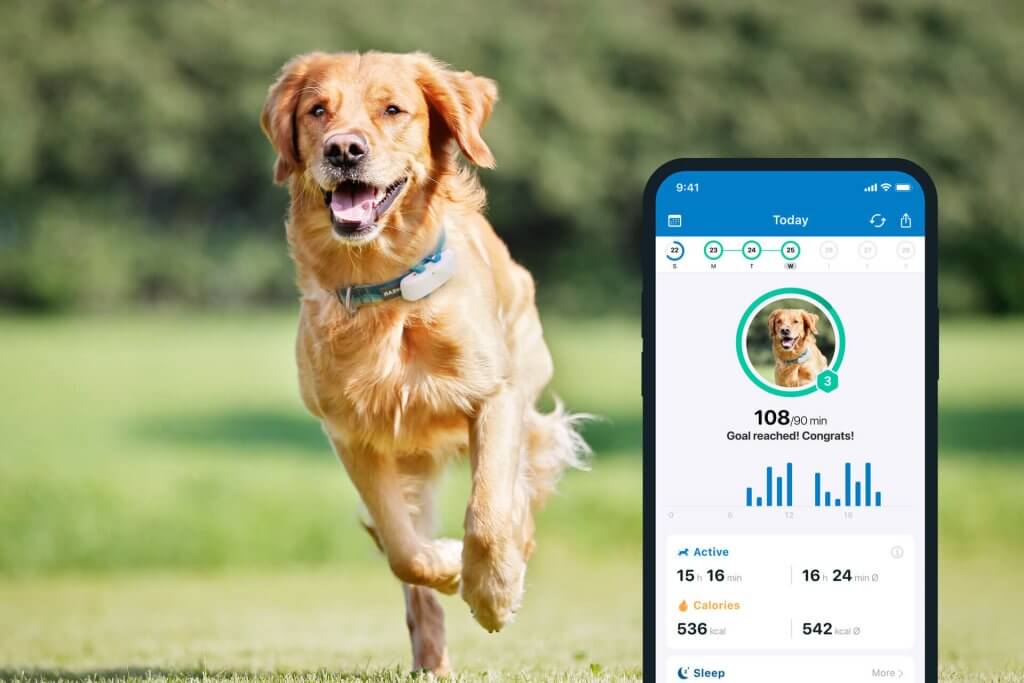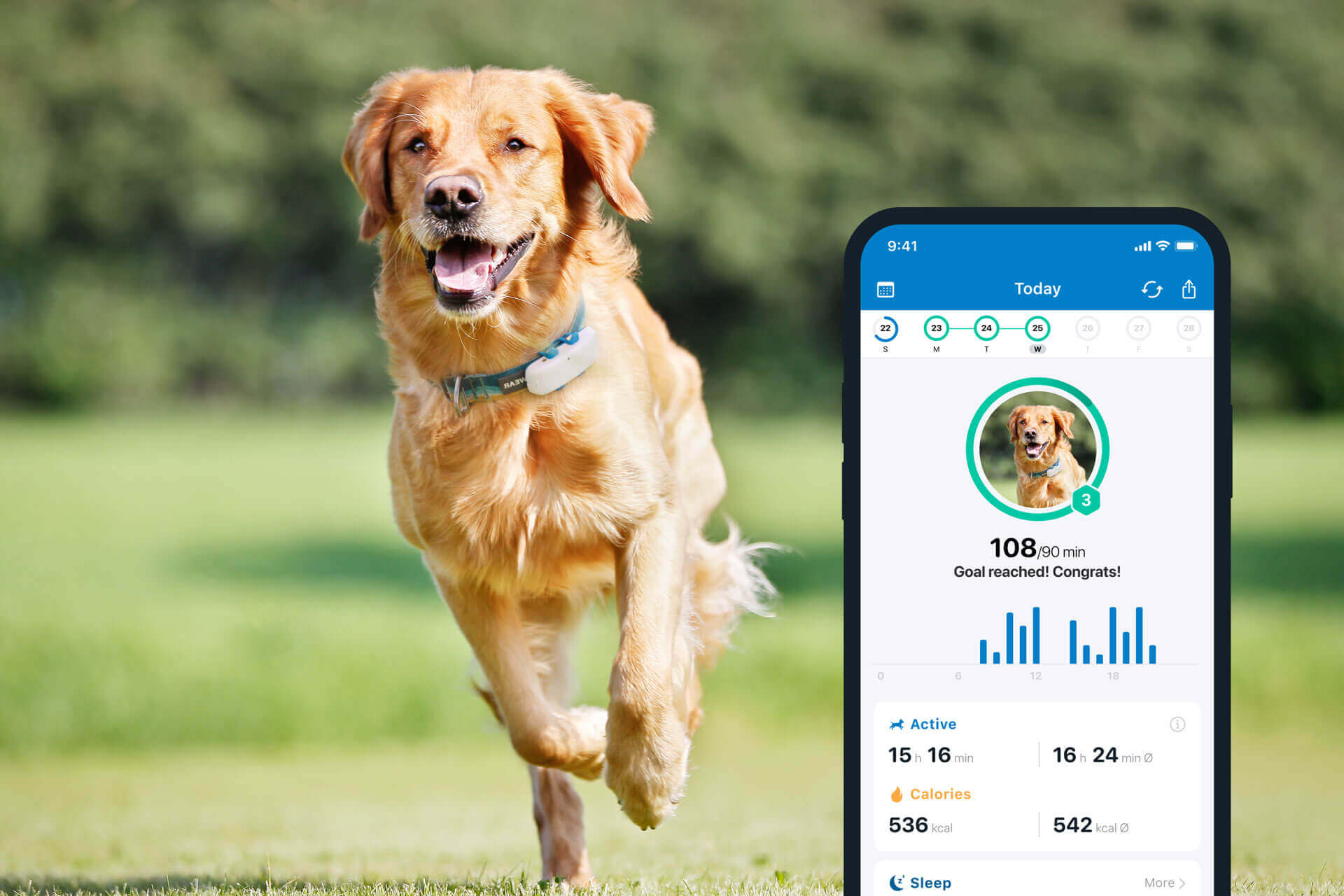 So, we hope you learned how to make dog walks more fun with these tips! What are your favorite ways to have fun while walking with your furry buddy?
Shop Dog Trackers