Training
Creative Canine Fitness
In recent years, the traditional ideas of what dogs and humans can do together for...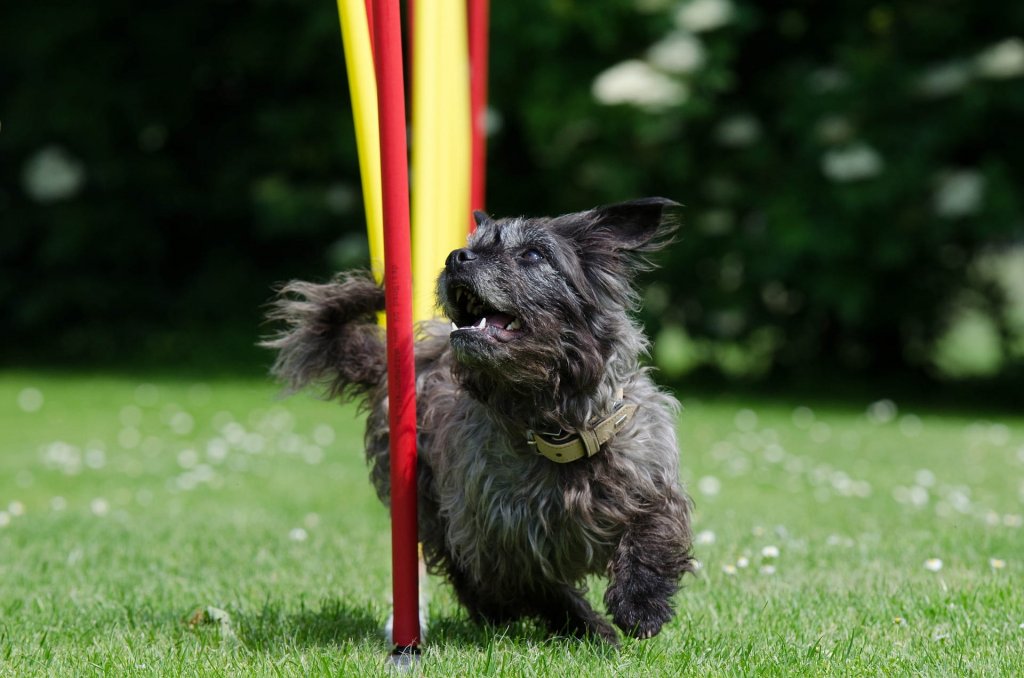 In recent years, the traditional ideas of what dogs and humans can do together for fun and for physical conditioning have been challenged by the development of different doggie games. When it comes to our canine companions, it's important to remember that dogs get bored of the same routine just as much as humans do. By making sure that your dog is constantly being exposed to new things, your dog will be challenged mentally as well as physically. It is a fact that bored dogs develop destructive behaviours. Typically, bored dogs build up a lot of negative energy, taking their frustration out on furniture etc.
If you find that you and your four legged friend are getting a little bored with the same activities, there are lots of different dog sports that can get you and your pup moving. From dog diving to flyball, canicross to surfing, there are now lots of different ways you can keep your dog happy and fit. Let's check out the infographic below from Greyhounds As Pets that reveals some creative ways to exercise your dog that will keep everyone entertained. Welcome to Creative Canine Fitness!
Creative Canine Fitness
For some dogs, even regular walks and access to a big backyard just aren't enough of a challenge. You want your pooch to test their mental and physical prowess while allowing them (and you!) to have some fun. How can you do this? Dog sports!
Health Benefits of Dog Exercise
Builds trust.
Helps prevent destructive behaviours.
Socialises your dog.
Helps with weight control.
Limits unruliness.
Limits attention-seeking behaviours.
Keeps you healthy too!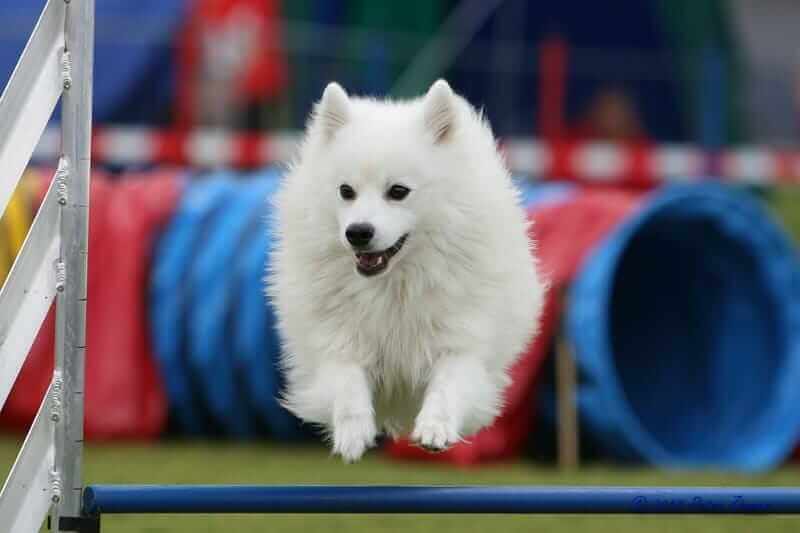 Sports for Dogs
Dogs like to play as much as humans do—maybe even more! Here are some fun and safe sports to play with your pup…
Flyball
A high-speed obstacle race involving two teams of four dogs.
They spring over a series of jumps to activate a catapult.
This releases a ball for them to catch and bring back to their owner.
Agility
A sport in which the dog moves through an obstacle course with the guidance of their handler.
Dogs are trained to make jumps, travel through tunnels, and navigate various walkways.
Canine Freestyle
Choreographed musical performance by a dog/handler team.
A mixture of obedience training, tricks and dance.
It allows for creative interaction between dogs and their owners.
Flying Disc
In these competitions the dog and their handler are judged in disc-throwing events.
These include distance/accuracy catching and freestyle routines.
Surfing
Many people take their dog out on their board or they swim next to them.
Many businesses now offer dog surfing lessons.
Dog Diving
Involves dogs diving from a ramp into a pool of water to retrieve a toy.
The furthest dive wins.
Herding Trials
A competitive dog sport in which herding dogs move sheep.
Move the sheep around field, fences, gates, or enclosures as directed by their handlers.
Lure Coursing
A fast-paced chase sport.
An alternative to hare coursing.
Dogs chase an artificial lure across a field and compete for the best time.
Sometimes obstacles are involved in the race.
Canicross
The sport of cross-country running with your dog.
The handler wears a waist belt which attaches via a bungee line to a padded dog harness.
Rally Obedience
Dog/handler teams must complete a course made up of signs.
These signs describe specific obedience exercises they must perform.
Judges design the course and observe the teams.
Conformation
Competitive sport where purebred dogs are presented in dog shows.
Judged for congruity with their respective breed standards.
The goal is to maintain the highest standards of the dog breed.
Tracking
A tracking trial is a type of test that requires a dog to follow a scent trail.
These events mimic search-and-rescue missions.
They assess the dog's natural ability and willingness to follow a trail left by human footsteps.
Dock Diving
Extremely popular competition where dogs jump from a dock into a body of water.
They attempt to achieve a great distance or height.
Competition is scored based on speed, agility, and length of the jump.
Treibball
Competitive sport that involves dogs herding and driving large balls into a football goal.
The balls are known as "rolling sheep".
Like herding trials for dogs that do not have access to sheep.
Indoor Exercises for Dogs
Play tug of war.
Run up and down the stairs.
Play hide and seek.
Set up an obstacle course.
Play fetch.
Best Breeds for Your Exercise
***note – please see below graph at:
http://40.media.tumblr.com/tumblr_l79yyiRR3u1qbhtbpo1_1280.jpg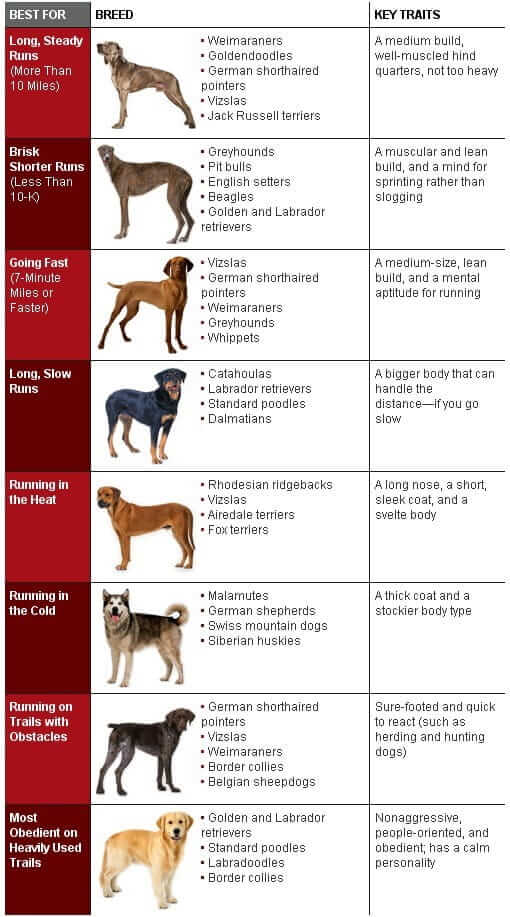 World's Biggest Dog Competition
Crufts is held each year at the NEC in Birmingham, U.K.
Its main competition is
It also includes competitions in agility, obedience, canine freestyle and flyball.
The owners and dogs came from over 43 countries worldwide.
In 2016, over 22,000 dogs competed at the show.
Creative canine fitness with a creative app
As you can see, there are lots of great workout possibilities for dogs. If it's Flyball, Agility, Treibball, or maybe Tracking, it will definitely be good exercise for both of you.  And if you also want to measure your dog's daily activity level, Tractive MOTION is the right app for you.
With Tractive MOTION you can track the health and activity of your pet 24 hours a day. The device tracks movement and activity and categorizes your pet in one of three categories, 'lazy', 'moderately active' and 'active'. Tractive MOTION will let you know whether or not your pet needs to be more active. It' a perfect app to use in combination with creative canine fitness exercises.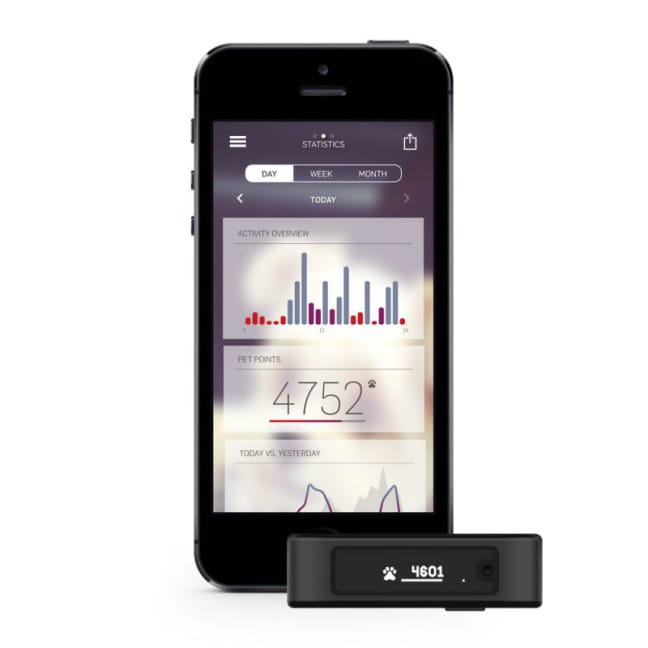 ---
Written by Tom Melby
Visit Clippers Ireland on: www.clippersireland.ie/dog-clipper/

More interesting Articles