GPS Tracker for Hunting Dogs
Follow your hunting dog as they trail, track and find quarry. See their location in real-time, on your phone. All with unlimited range.
LIVE Tracking
Track your dog's every move while hunting
Follow every moment of the action with LIVE Mode. Get location updates for your hunting dog every 2-3 seconds. In an area with a weaker GPS signal, such as a thick forest? Turn on Find Mode to zero in on your hunting dog's GPS tracker within close range.

Whether you have a hunting dog breed that helps you locate deer, bring out and retrieve birds, or actively join you on the hunt, knowing their location in real-time means you'll always have control over the situation – and know that your hunting buddy is safe.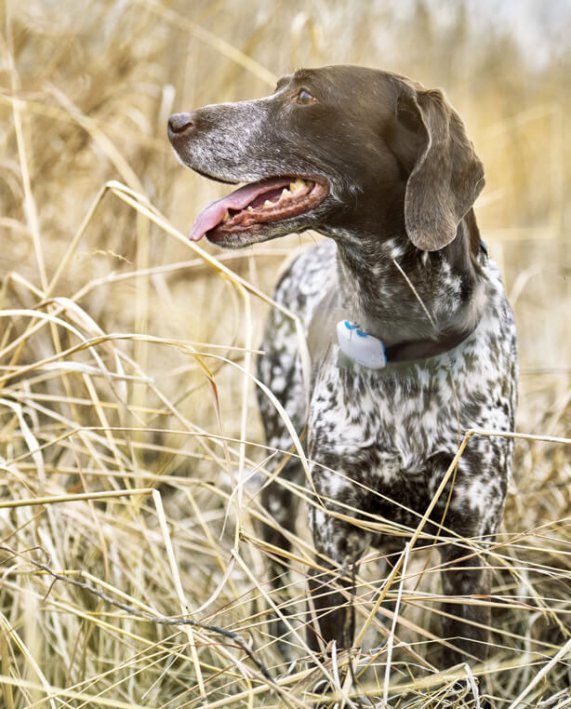 Unlimited Range
Free to hunt far and wide with your dog
Whatever your hunting grounds look like, you'll be able to keep an eye on your dog everywhere the trail takes them – even if it's miles away – right on your phone screen. And share location with fellow hunters too. In other words, it's perfect for hunting with groups.

Your hunting dog's GPS tracker works worldwide in over 180 countries. That means you can take it along with you on hunting trips abroad as well, and have a hunting partner wherever you need one.

Using Tractive GPS is easy. Get the Tractive GPS app, attach your tracker to your hunting dog, and you're good to go!
Waterproof & shock-resistant
Light & Sound
LIVE Tracking
Unlimited range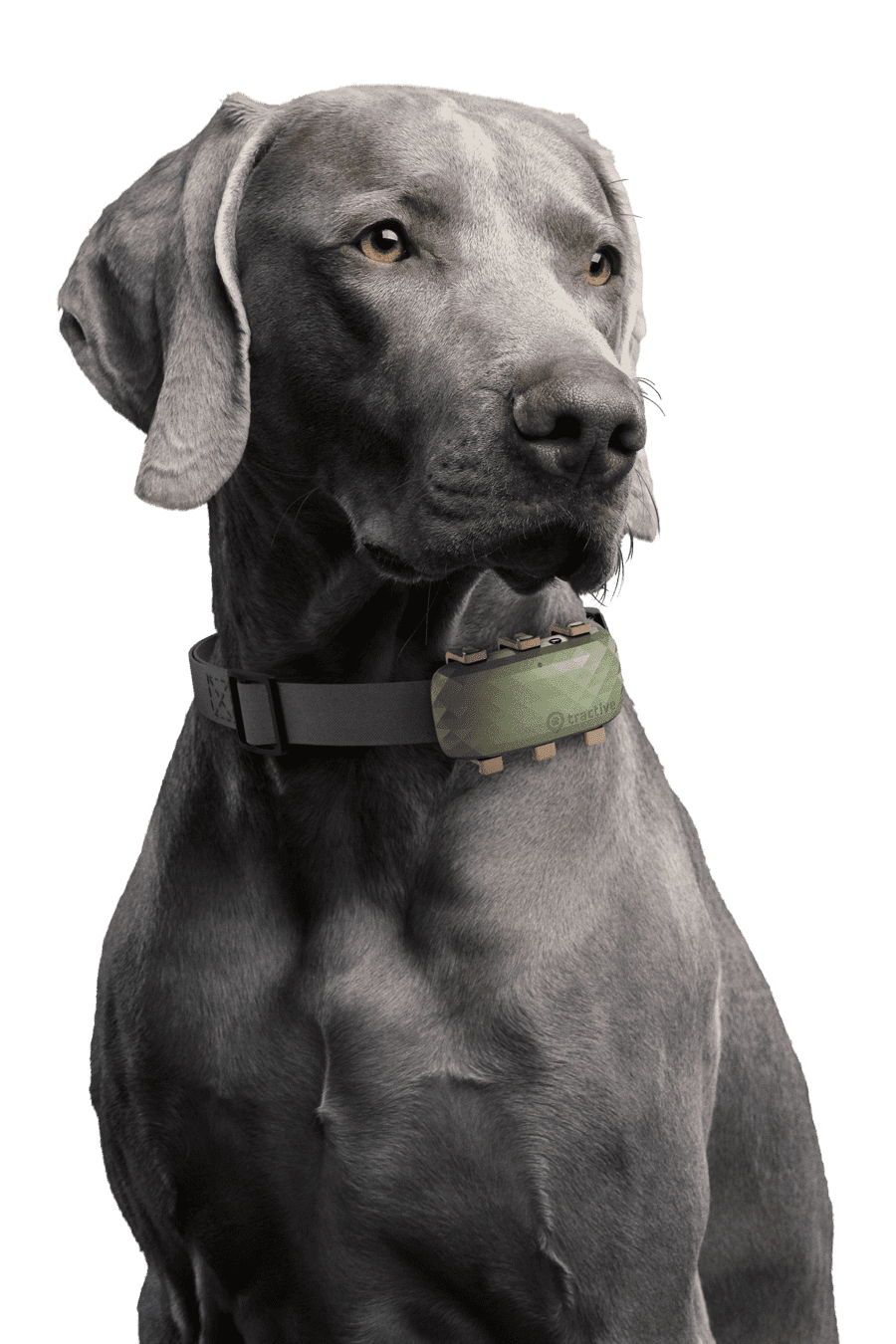 Designed for hunting dogs
Go compact with Tractive DOG. Or go big on battery with Tractive DOG XL.

Have a hunting partner that's a scent dog? Or one that brings the quarry to you? Whatever your needs, Tractive has all the features a hunter might need.

Tractive GPS trackers are tough, and fit all hunting breeds from Beagles to Setters, from Bloodhounds to Retrievers. They're 100% waterproof and built to handle whatever nature throws their way. And come in two variations – Tractive DOG for smaller hunting dogs, and Tractive DOG XL for hunting dogs above 18 kg.

With a subscription that costs as little as a pack of dog treats a month – and that can be cancelled at any time – you'll be able to take your hunt with your dog to the next level.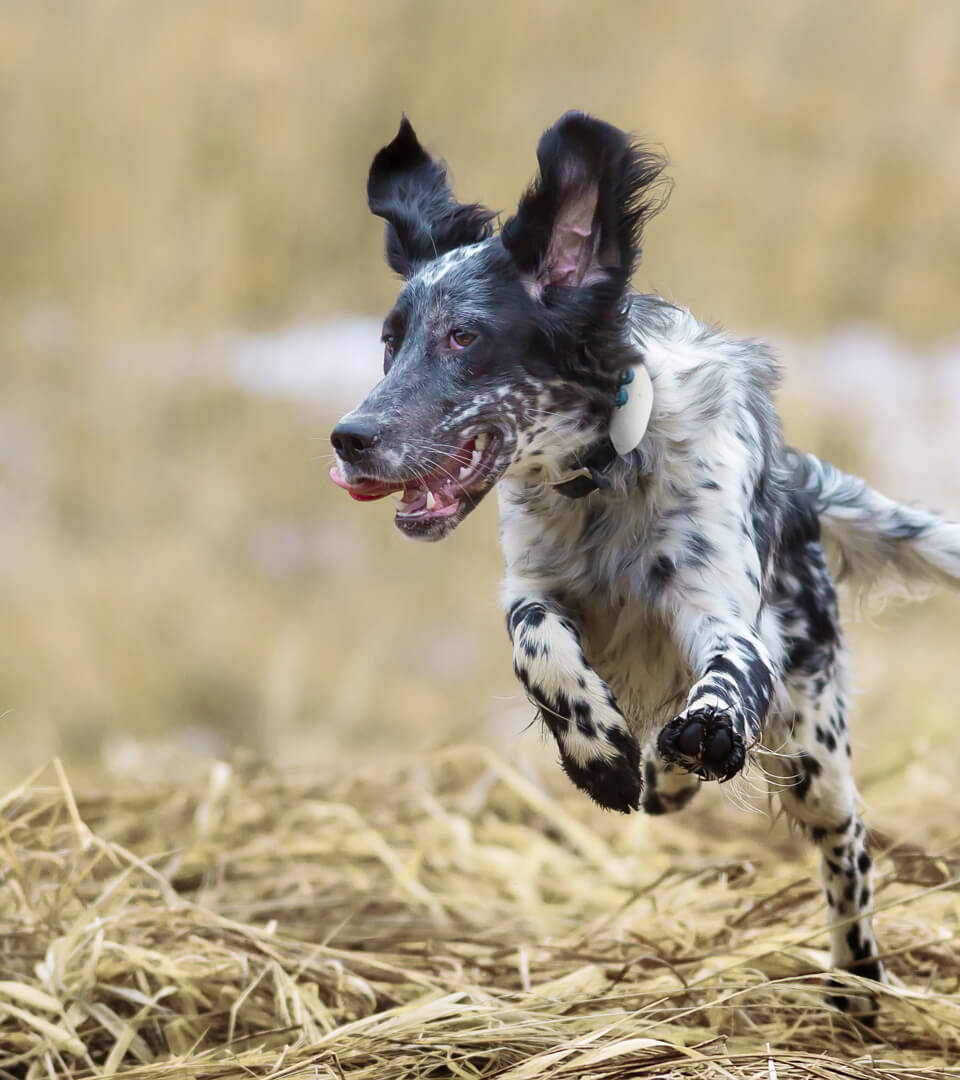 Keeps your hunting dog safe. Gets you results.
Mark your hunting grounds with Virtual Fences. See where they've been with Location History. Plus more.
Dark out? Or need to track down your hunting dog in a thick forest? Use your Tractive GPS tracker's Light & Sound feature. Don't want to scare off the prey? You can also use Find Mode to quietly pinpoint your hunt buddy's location in close range.

Beyond the hunt, get peace of mind knowing your dog is safe and sound. You can also keep them fit and set daily goals – which you can adjust to your hunting dog's breed – by using your tracker's Activity Monitoring feature. Compare the results with similar dogs and see if your buddy gets enough rest with Sleep Tracking.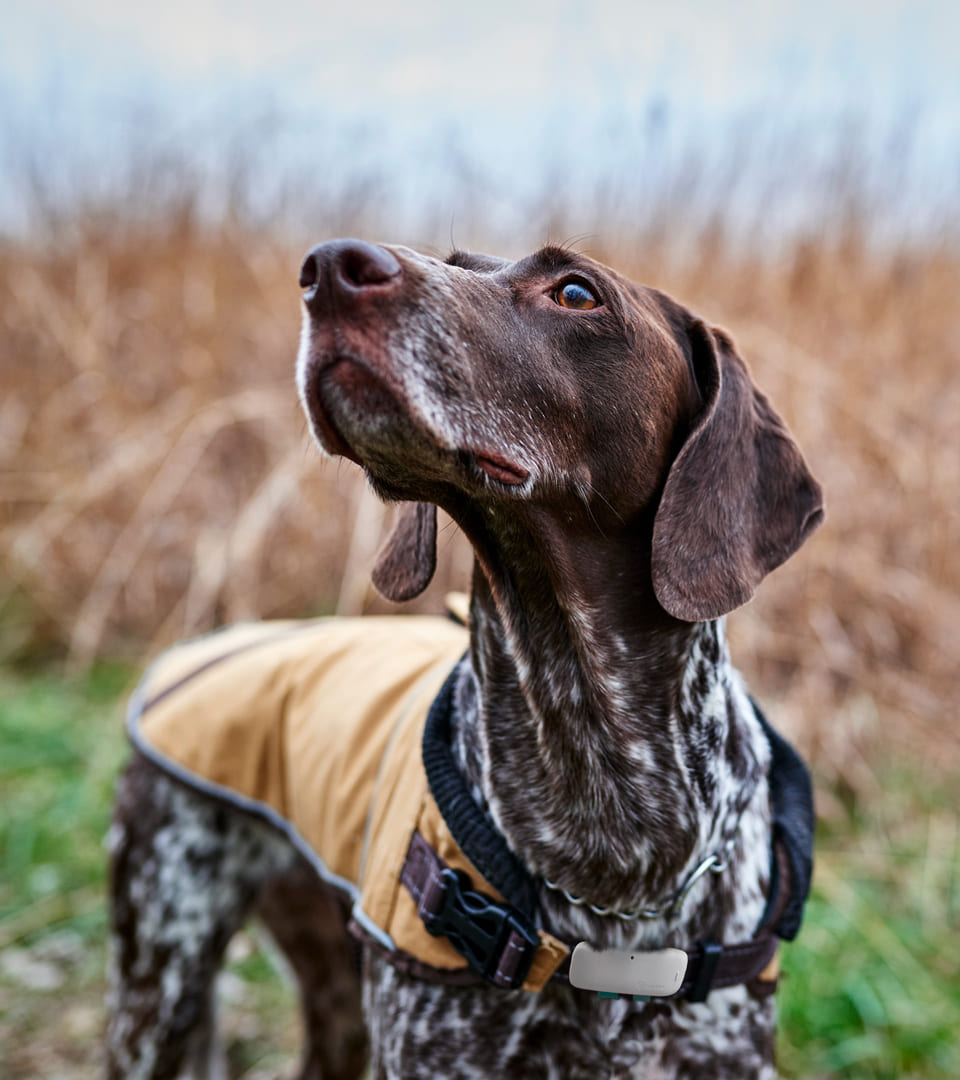 Vanessa & her hunting dog
"Been using Tractive GPS for about a year. At first, it was just to get peace of mind when I Ieft for work, and for worry-free walks. But soon I started taking the tracker along while hunting – it fit nicely on his collar or in the pocket of his protective vest. Even if the Garmin collar had no signal, Tractive GPS helped me see where my dog was. I never want to be without it again, as it provides security for the both of us."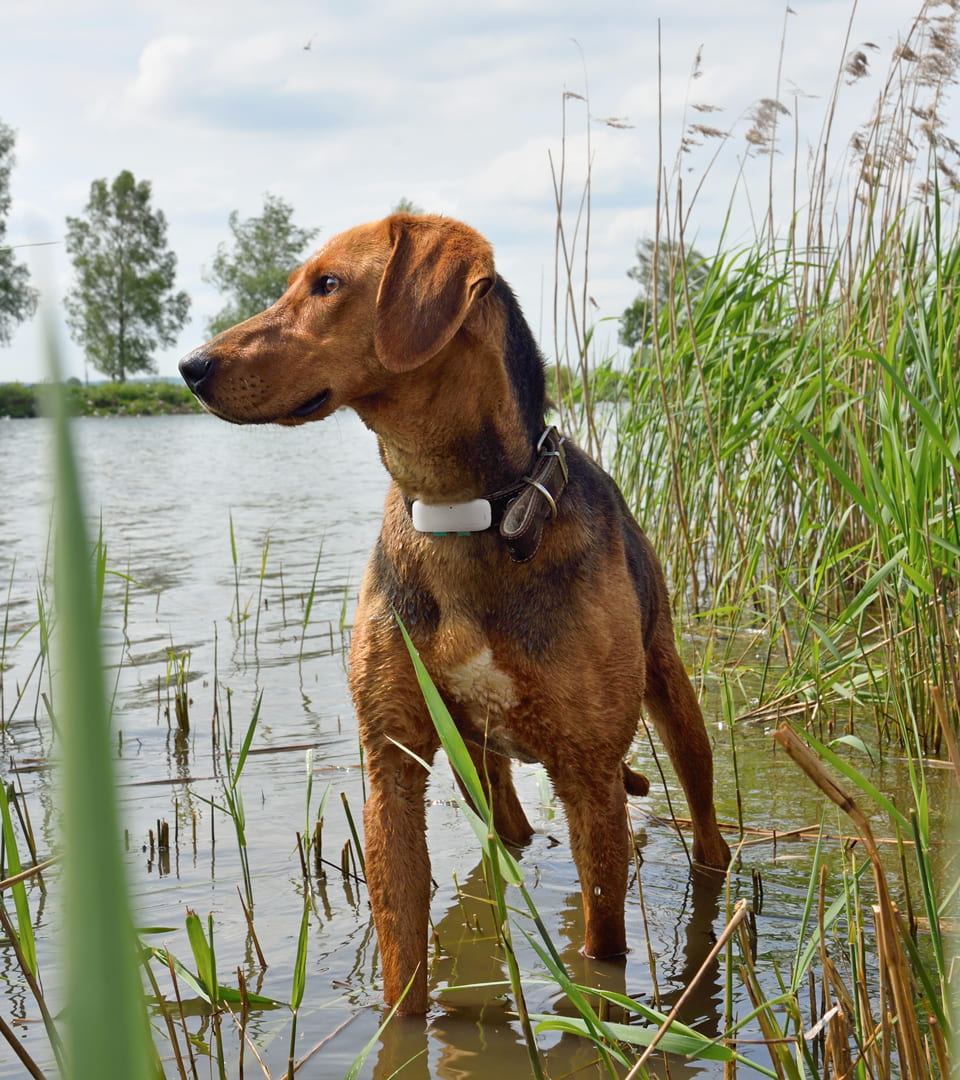 Safe and sound all around
Come sun, rain, mud or snow, your Tractive GPS Tracker won't let you or your hunting dog down down when you're out in nature. Its compact design keeps it out of your dog's way and lets them move freely. The tracker is also shock-resistant, which means it can withstand even the roughest of trails. And if they end up in a river at any point? No worries. Tractive GPS is IPX7 degree, 100% waterproof.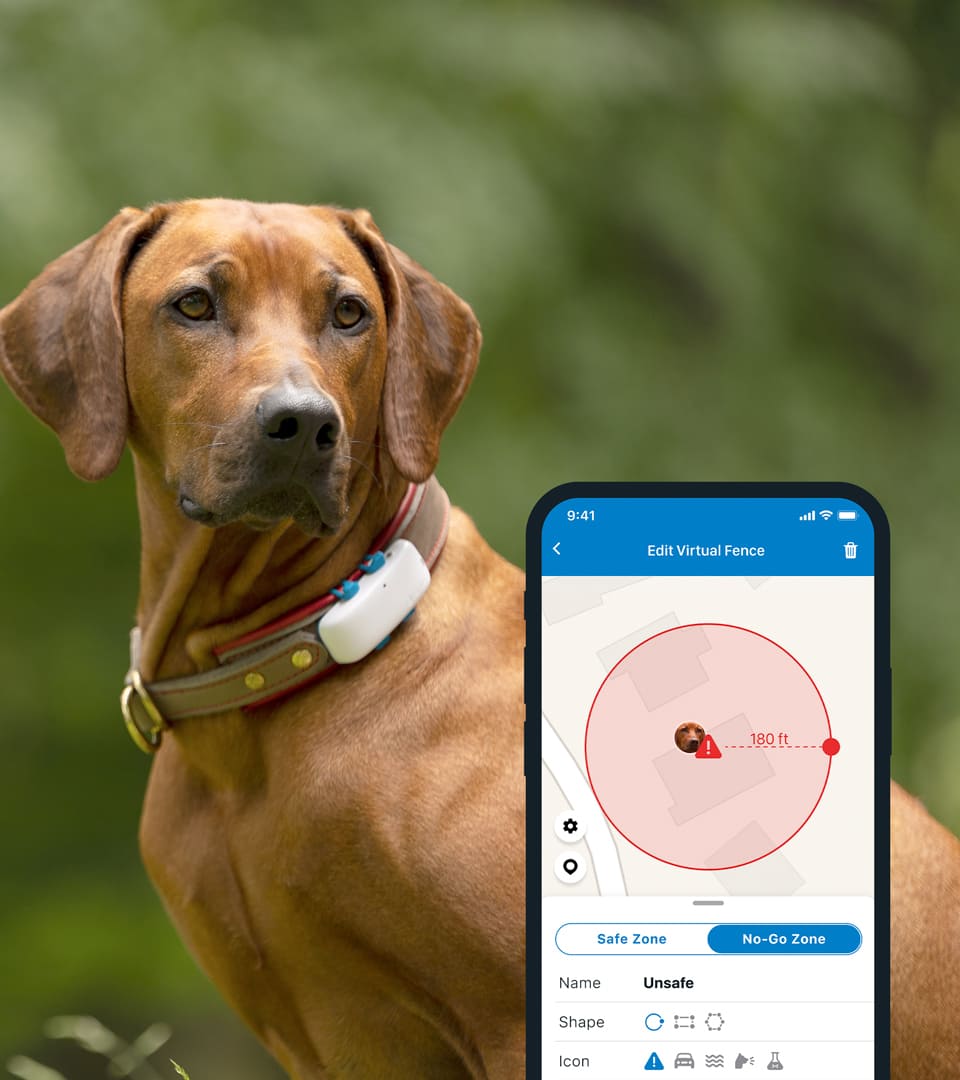 Mark your hunting territory
You know your hunting grounds like the back of your hand. But your dog might lose track during the action. Tractive GPS lets you set Virtual Fences to mark your hunting area as a safe zone, and places you want your hunting dog to avoid – like a deep lake or someone's private territory – as no-go zones. And get notifications as soon as they enter or leave one.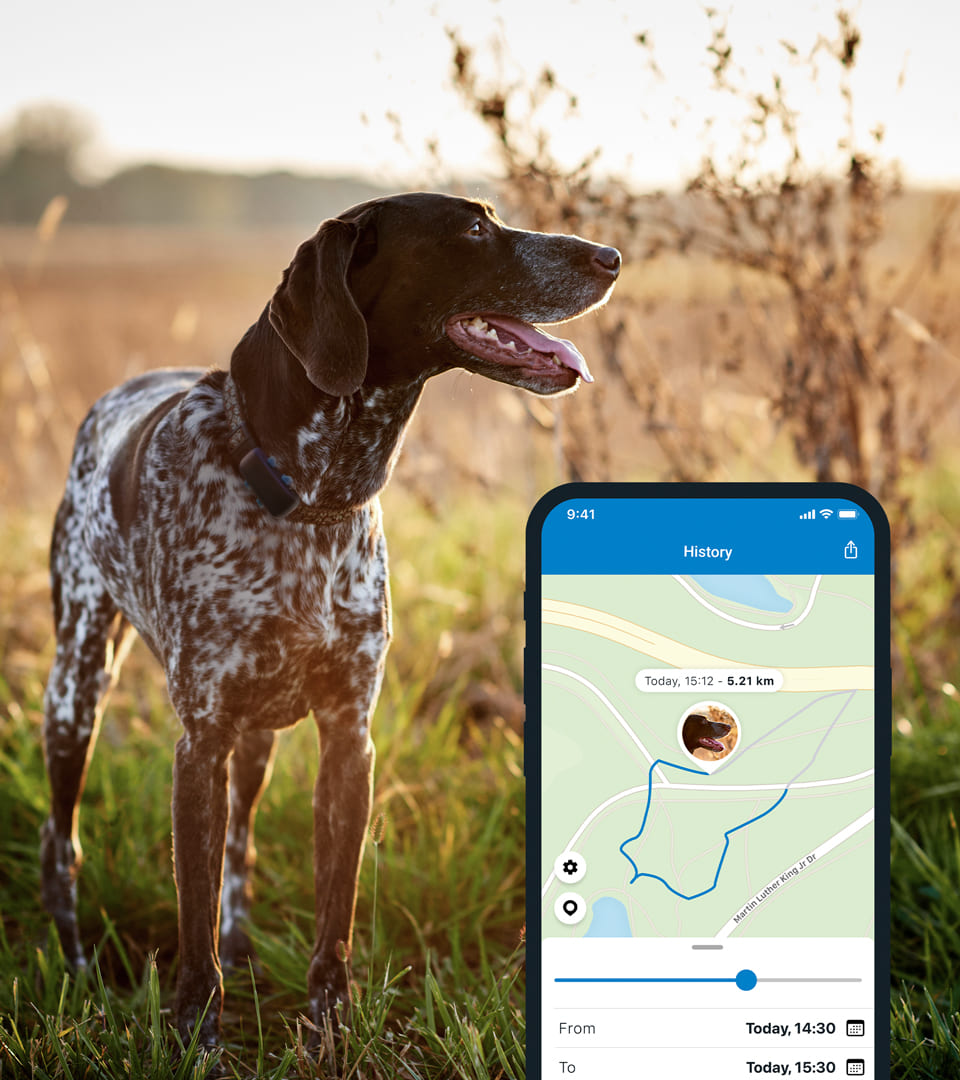 Relive your hunting experience
Retrace your steps with Location History – up to 365 days with a PREMIUM subscription.
Analyze your hunting adventures in the app and discover where your buddy spent the most time. This way you can always keep an eye on your dog and your hunting ground.

Tip: Activate LIVE Tracking

To follow your hunting dog with Tractive GPS every step of the way, keep LIVE mode on at all times. Make sure the battery is fully charged – and off you go!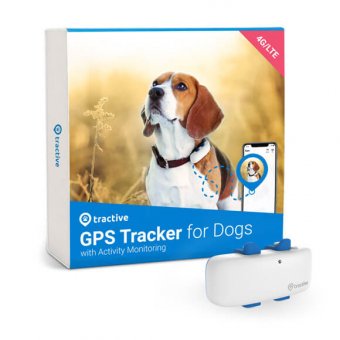 Tractive GPS Tracker for Hunting Dogs
Tractive GPS DOG 4
Meet our latest GPS tracker for dogs – a dog tracker with even better accuracy and battery life. It combines the latest network technology with our most popular features for even more peace of mind. And with unlimited range, it lets you see your hunting dog's location and activity levels almost everywhere in the world.
Unlimited range

LIVE mode

Virtual Fence

Latest Network Technology

100% waterproof

Battery lasts up to 5 days
Can I restrict the area where my dog is allowed to hunt?
Yes. You can set up multiple virtual fences to mark safe territories. If your hound leaves this area, you'll get an alert on your phone right away. You can even draw custom-shape fences in case your hunting grounds are a bit odd-shaped.
Can I review the hunt once I am back at home?
Yes. The Tractive GPS App comes with a Location History feature. With this, you can see where your hunting dog has been throughout the day right on your phone screen. You can see up to 365 days of past activity – useful for comparing trails, learning about your dog's behavior, and seeing where there might be potential for future hunts.
Can I share my dog's location with other hunters?
Yes. With a Tractive GPS PREMIUM subscription, you'll have access to Location Sharing. Not only can you share your device's current location, but you can also share access with other hunters so they can also use the Tractive GPS app to follow your hunting dog.
Do I need a subscription?
Yes. Your subscription lets you enjoy unlimited range and follow your dog everywhere by covering all network and SIM costs. Hunt-friendly features like Location Sharing and 365-day Location History come with a PREMIUM plan. Tractive subscriptions are flexible – you can pick a monthly, 1-year, 2-year or 5-year plan.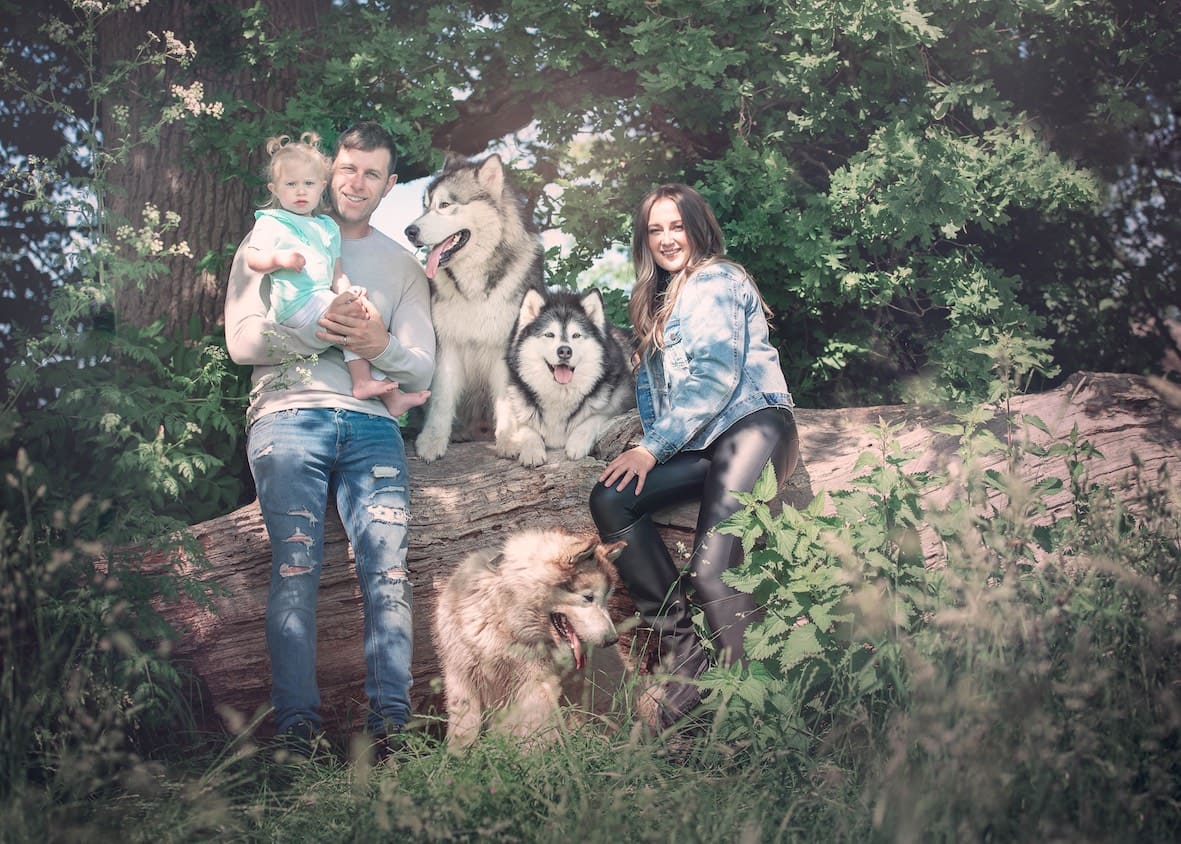 Having many pets and being able to track and monitor them individually is a game changer! The app works seamlessly and we've had so much fun using it with our pack!
The Matthews Malamute Family (@lifewithmalamutes)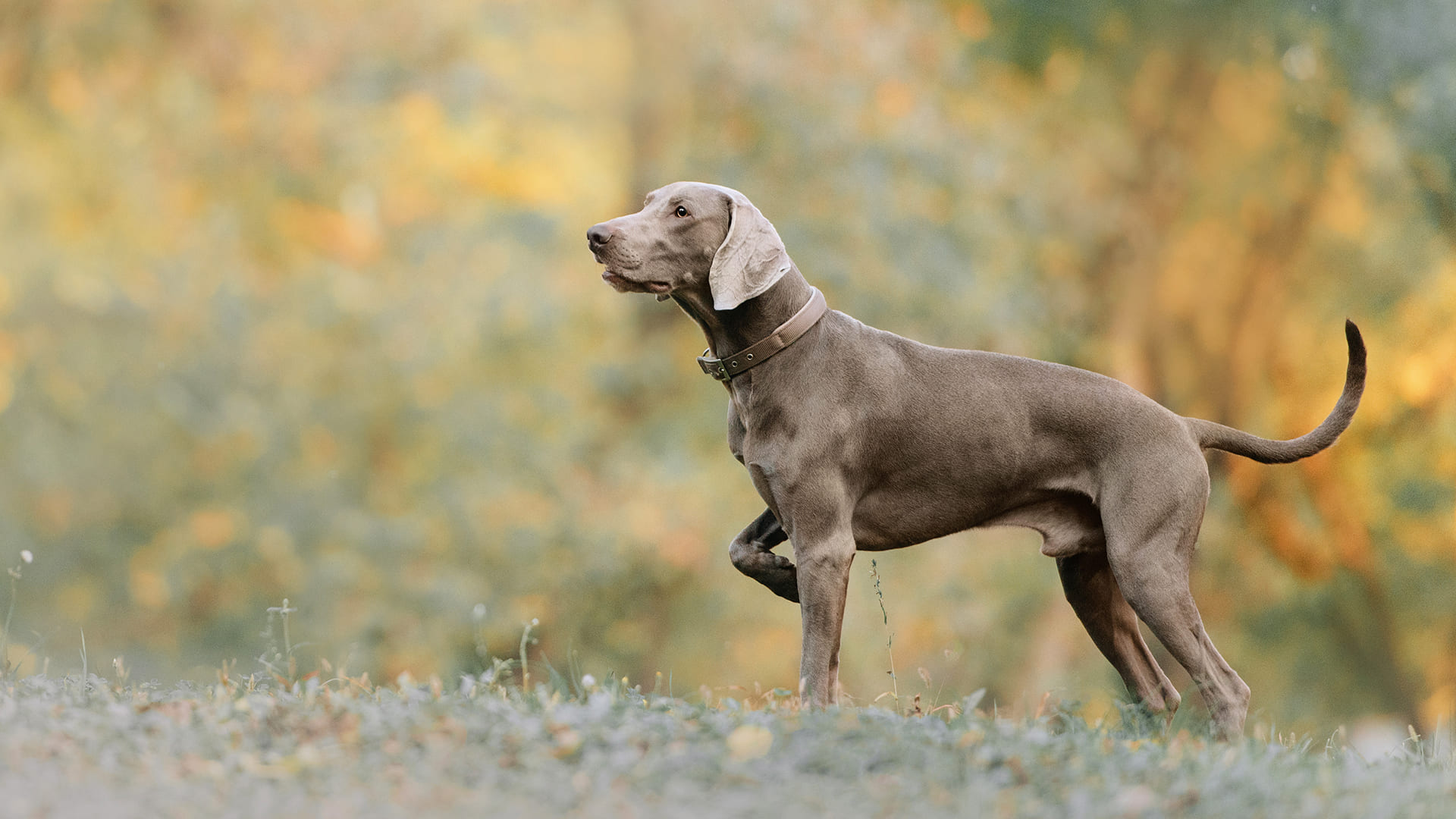 "Our Betsie is a rescue from Croatia who had to take care of herself for most of her life. The fear that we would lose her because of her strong hunting instinct was extremely high and I did not dare to let her run free. Tractive GPS has given us peace of mind. So she can have her freedom and I can keep her safe at all times."
Gunda