Overview
Always know

where your dog is. Keep a close eye on their

wellbeing

. Get 100% peace of mind with the

world's most-trusted

GPS tracker for dogs.
See how Tractive GPS Tracker is rated by Consumer Reports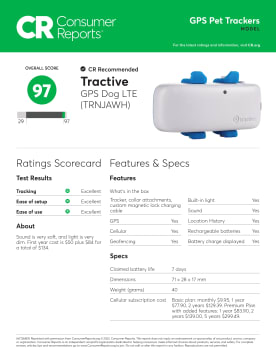 Unlimited range & Support
Tractive GPS connects to AT&T, Verizon and T-Mobile LTE across the United States. LTE provides the longest range of any cellular band and updates to your phone regardless of how far away you might be - even across the world! Tractive devices work in 150+ countries.
Peace of mind.
Easy as 1-2-3.
Follow every move.
And every nap.
See Wellness Score

Know how your dog is doing at a single glance. Spot trends and compare with recent sleep and activity.

Monitor activity and sleep

Set goals. Spot patterns. Compare to dogs like them. Make sure they get enough rest and exercise. Detect potential issues early on.
But wait.
There's more.
Family Sharing

Let family, friends, sitters and walkers track together with you. All for no extra cost.

Find Nearby

Close in on your tracker in Find Mode. Great for when indoors, or when there's a low GPS signal. Or if your buddy's hiding behind something.

Power Saving Zones

Set one up at home. As long as your tracker detects your WiFi, it will know your buddy is safe and sound. And let you go longer on a single charge.
Product features
Designed for comfort.


Built for safety.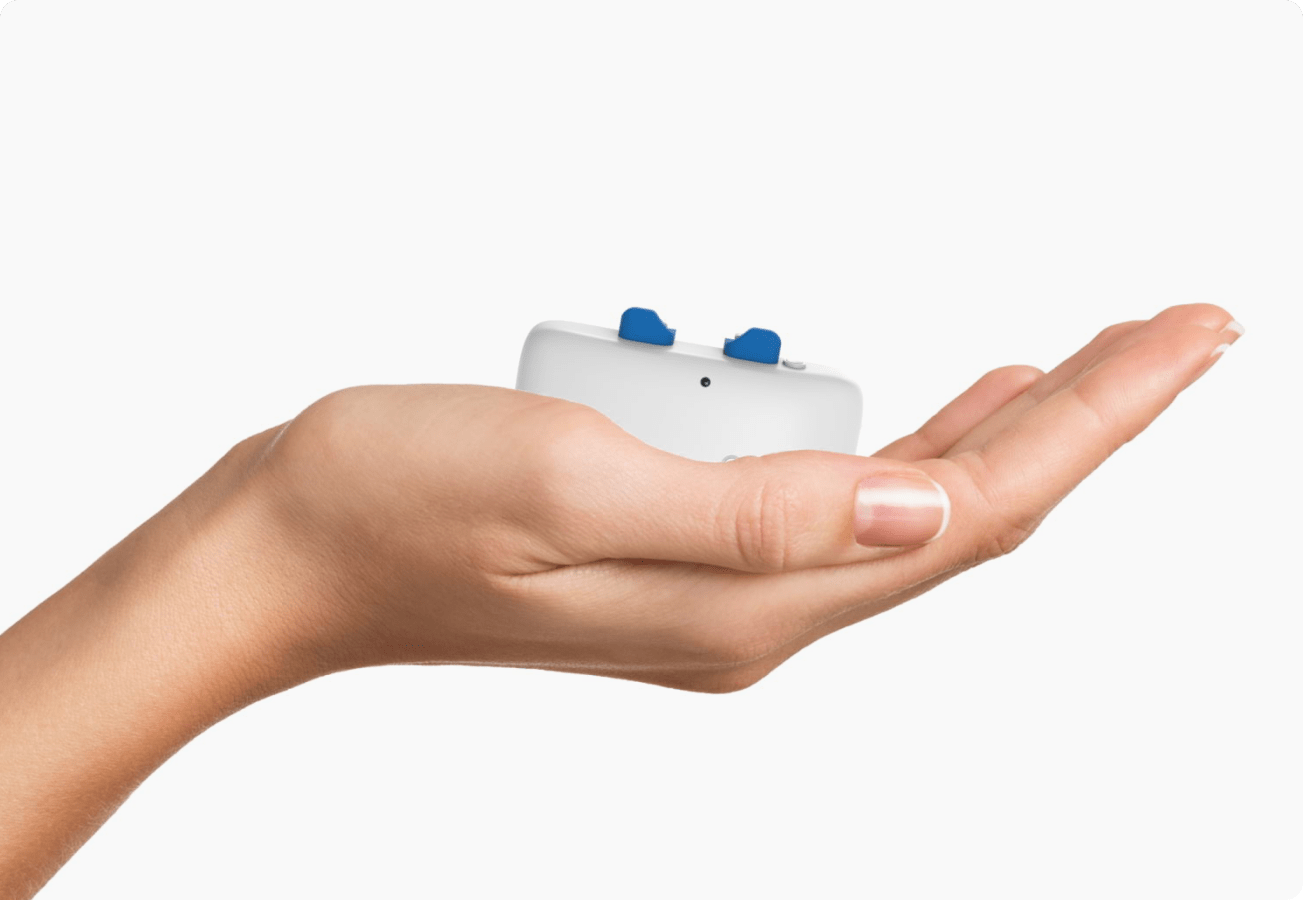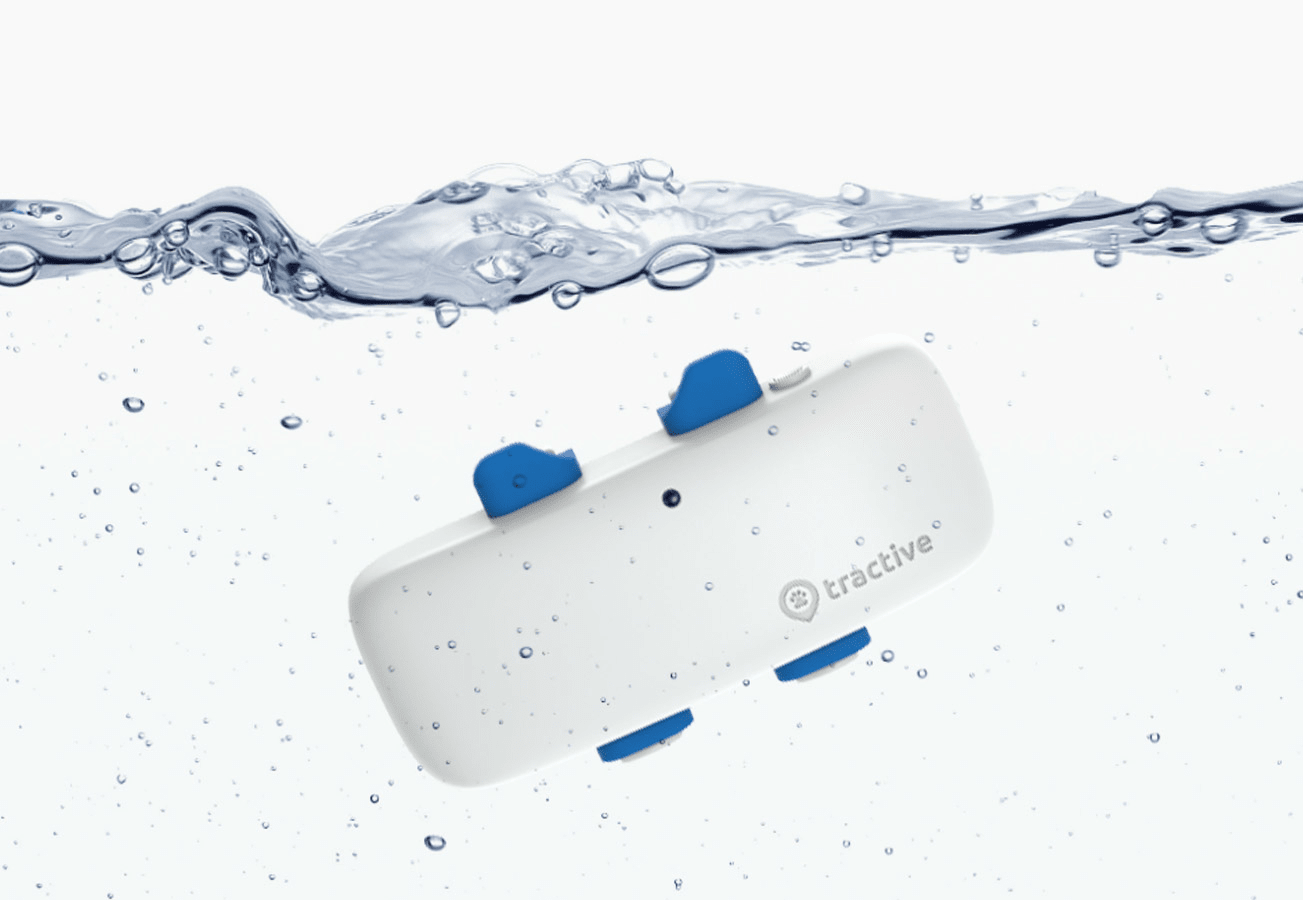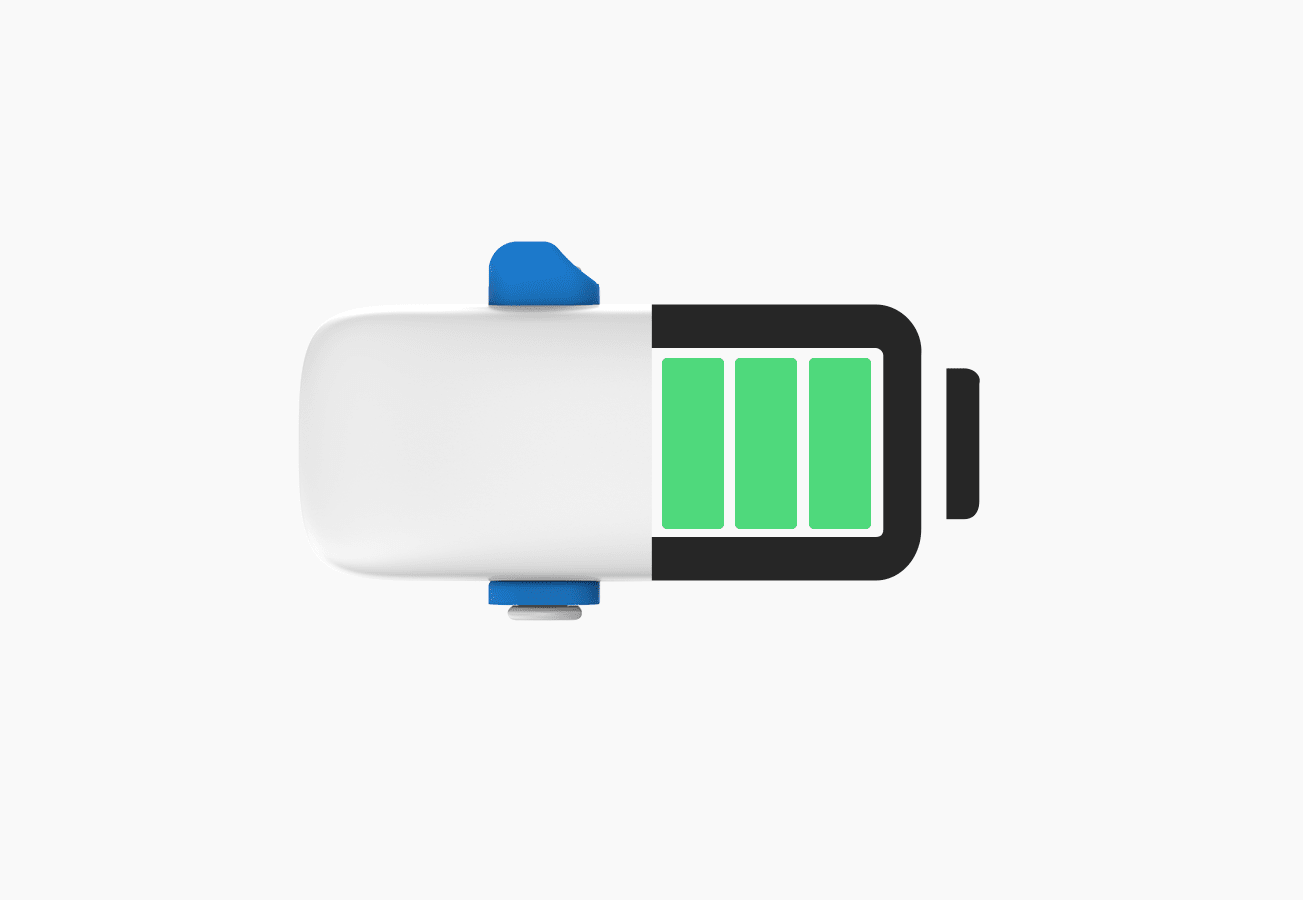 Plans
One plan.

All covered.
Get a subscription for each furry friend's tracker. Enjoy unlimited range in 175+ countries for less than a coffee and a cake a month.
BASIC
Monthly

$13 / month $13 billed monthly

1 Year

$8 / month $96 billed annually

2 Years

$6 / month $144 billed every 2 years
Includes
PREMIUM
1 Year

$9 / month $108 billed annually

2 Years

$7 / month $168 billed every 2 years

5 Years

$5 / month $300 billed every 5 years
Includes
See Details
Tech Specs
Tractive GPS DOG LTE

Charging cable

Rubber clip
Tractive GPS DOG LTE

Charging cable

Rubber clip
Tractive GPS DOG LTE

Charging cable

Rubber clip
| | |
| --- | --- |
| Size | 71 x 28 x 17mm (2.8 x 1.1 x 0.6 in) |
| Weight | 35g (1.23 oz) |
| Battery | Up to 7 days |
| Waterproof | IPX7 |
| Recommended for | Dogs above 4kg (8.8 pounds) |
| | |
| --- | --- |
| Fits collar widths of | Up to 2.8cm (1.1 in) |
| Connectivity | GPS, LTE/4G, 2G |
| Works with various networks | Yes |
| Unlimited Range | Yes |
Getting your tracker
You can (usually) expect delivery in a few business days. Keep in mind that delivery dates may vary depending on public holidays. Shipping is free of charge on orders of $29.99 and above.
Making a return
Didn't find what you expected? No worries. You can return your tracker within 30 days and get your money back. Already past that period? You can pass it on to another pet parent. Or simply send it back to us to deal with it in a climate-friendly way.
Frequently Asked Questions
Looking for answers? You've come to the right place.
See all FAQs
Unlimited. In fact, you could track your pet even if you're on the other side of the world. And it works in over 175 countries.
It connects to the best available mobile network - just like a phone - to provide location data everywhere your pet goes.
Yes. The tracker is designed to fit most dog collar sizes, but works for most feline friends as well.
It lets you see how active your dog has been, spot sleep patterns and know if they're getting quality rest. You can set goals and compare with others to help keep your buddy fit.