Know your cat is
happy and healthy.
Naps tell you lots about how your cat is doing. Their recent activity too. Wellness Monitoring lets you learn their routines and keep them purring.
Spot nap patterns.
Unlike us, cats don't have one big chunk of sleep. They break it out across the day instead. With Sleep Tracking, you'll see if they're getting enough rest overall, learn their routines, and be able to tell if something's not quite right.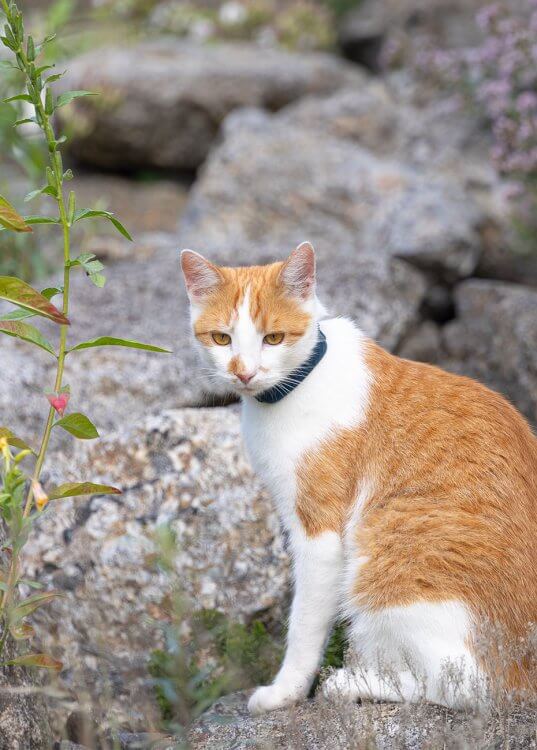 Discover activity.
Wonder what your cat's been up to when you're not around? Or think they might be a bit… lazy? Get proof using Location History and Activity Monitoring – and see what their usual roaming territory looks like. Who knows? It might even inspire you to start going on walks with your cat. Yes, that's a thing!

Sleep Tracking
Live GPS Tracking
Wellness Score
Location History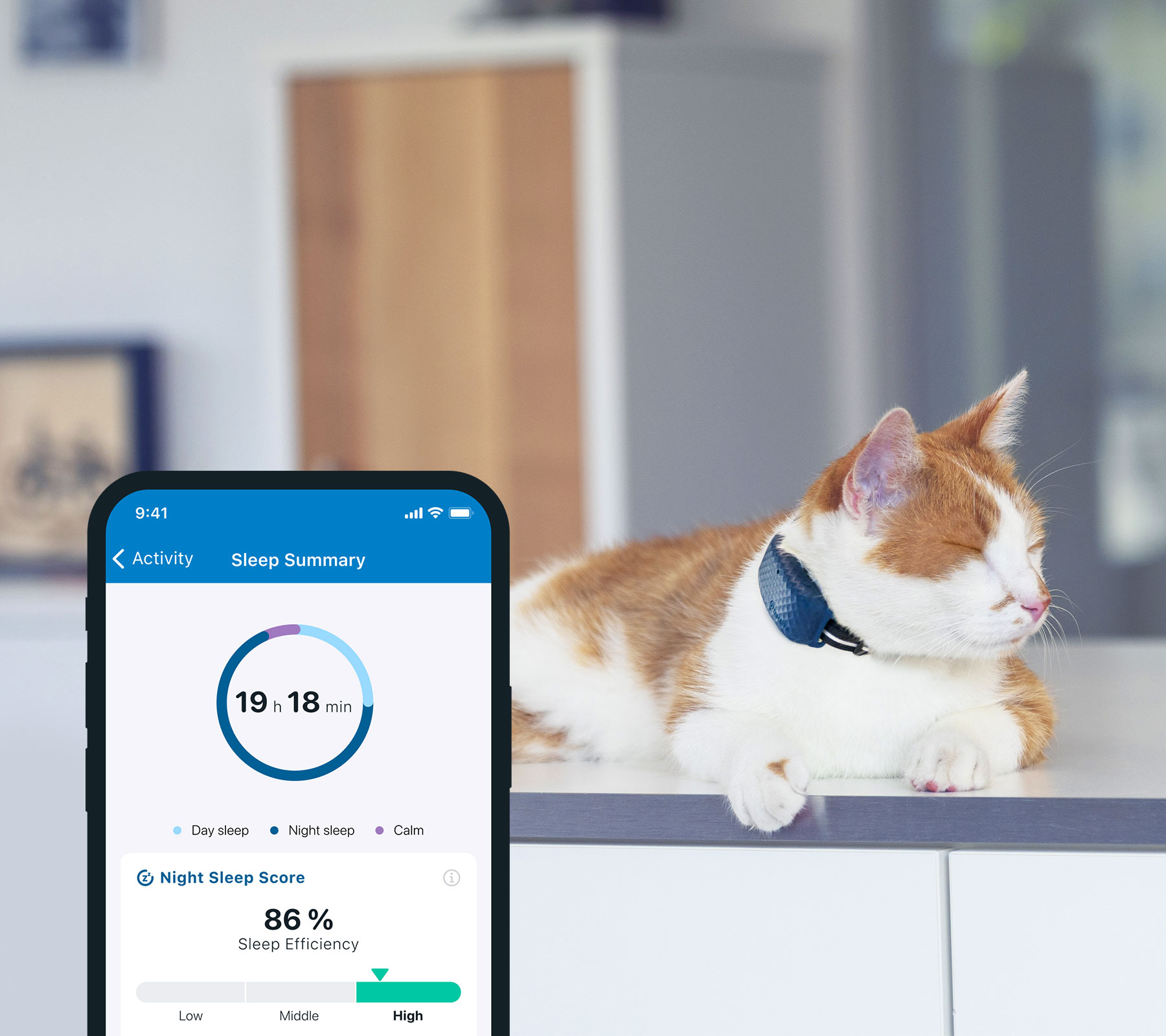 What does rest look like for your cat?
Discover whether your cat is deep asleep, quick recharging or just chilling.
Find out your cat's average nap time, and how that looks compared to other cats.


Asleep? Or chilling? See what type of rest your cat gets during the day.


Detect issues. If they're napping less or more and you don't know why, it might mean they're sick.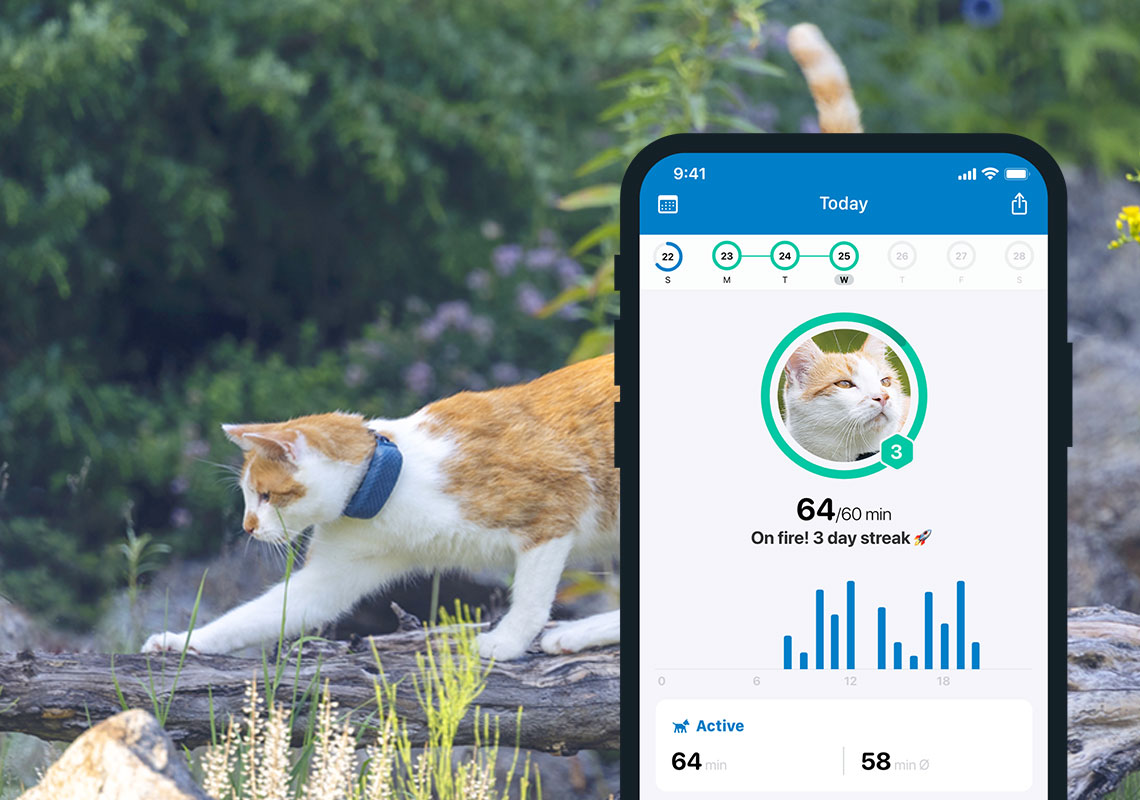 Is your cat getting enough active time?
Even with outdoor cats, it's hard to keep an eye on how much your buddy's been moving about. Not anymore.
See how much time your cat has spent on their paws for the day.


Look at the routes they took and discover their roaming territory.


Compare with other cats worldwide, in your area, and among friends.


See everything in one second. Know how your buddy is doing compared to their usual self at a glance with Wellness Score.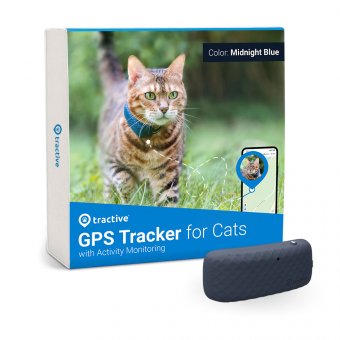 Tractive Location & Health Tracker for Cats
Follow your cat's every move in real-time. See where they've been. Discover their territory. Get alerts if they wander too far. Monitor their sleep and activity. Let friends, family and others track with you on a single plan. Enjoy 24/7 peace of mind with unlimited range.
LIVE Tracking

Works worldwide

IPX68 Waterproof

Shock resistant

Available in multiple colors

Weighs only 28 grams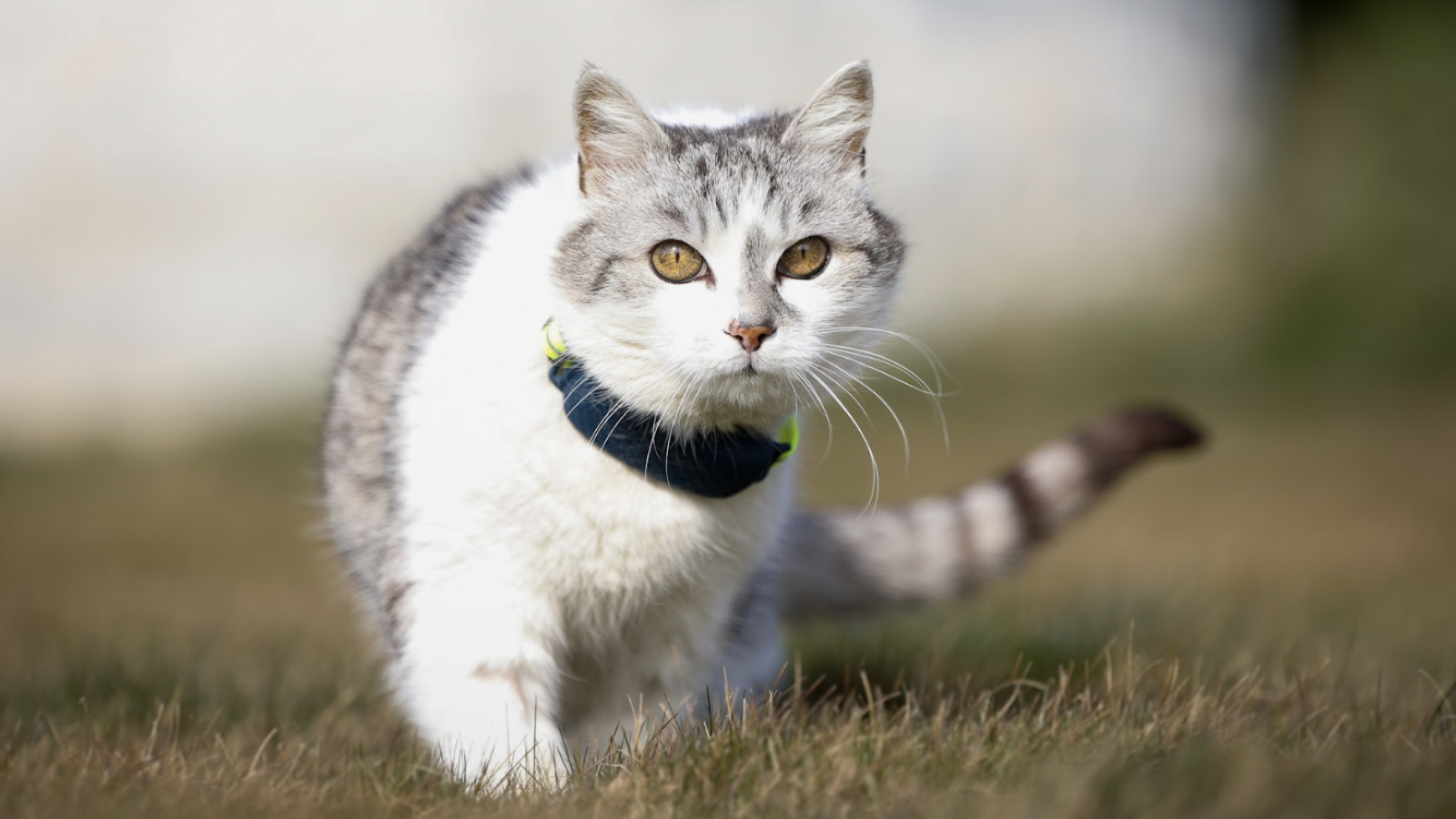 Love this sooooo much. It gives me peace of mind when my baby girl goes out to play and I love all the badges. It's like a Fitbit for cats. Love the fact that it shows activity, calories burned and how much sleep they have had etc. She seems to find it easy to wear and it's quite light around her neck. Couldn't recommend this highly enough.
-Julia and her cat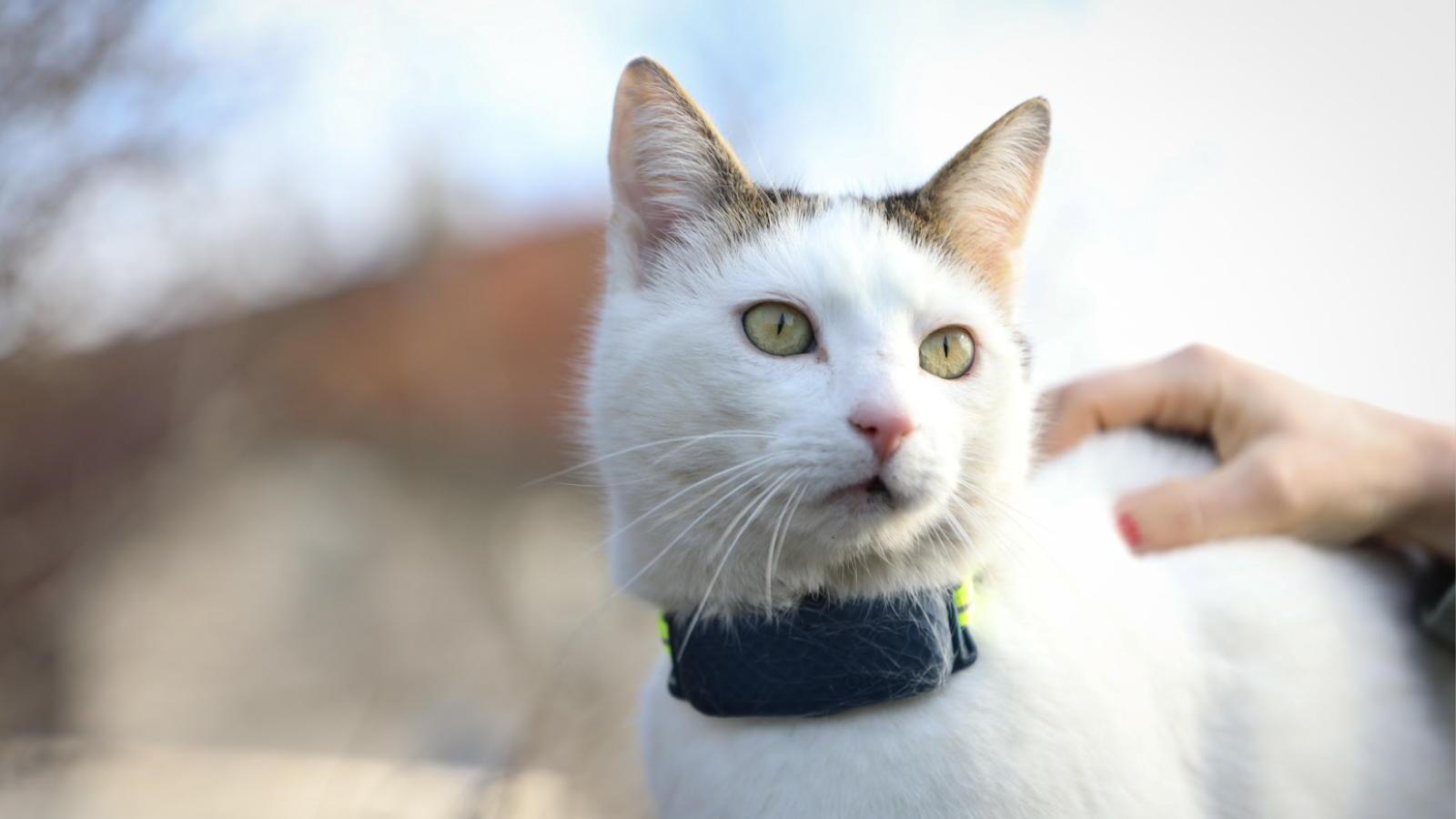 My cats have just started going outside, and today was the first time one went exploring in the woods near us. Despite the trees, Tractive GPS showed me where she was, and that she was safe and sound. And come dinner time, I knew she was on her way when I called for her. Such peace of mind!
-Meghan and her two cats
Frequently asked questions
How long do cats sleep on average?
How do you calculate activity?
Pet insurance… is it worth it?
It can protect you against unexpected costs. Just remember that not everything might be covered. So do your research, and
check our in-depth guide.
And avoid accidents with a GPS tracker!
How can I help my cat lose weight?
Activity Monitoring lets you set a daily goal, and see if your cat gets enough active time. You could motivate them to move by
taking up cat hiking
, which is fun and healthy for both of you.