Happy. Healthy.
Day and night.
What can your dog's sleep and activity tell you? Lots. From tracking growth to spotting issues, Tractive helps stay on top of their health and wellness.
Spot sleep patterns.
Bigger dogs sleep longer. Pups nap more than grown-ups. But ultimately, each dog is unique. And with Sleep Tracking, you'll get to know your dog's rest routines, thanks to insights based on location data and advanced metrics. That way, you can spot when they're sleeping more or less than usual – which can be a sign something's bothering them.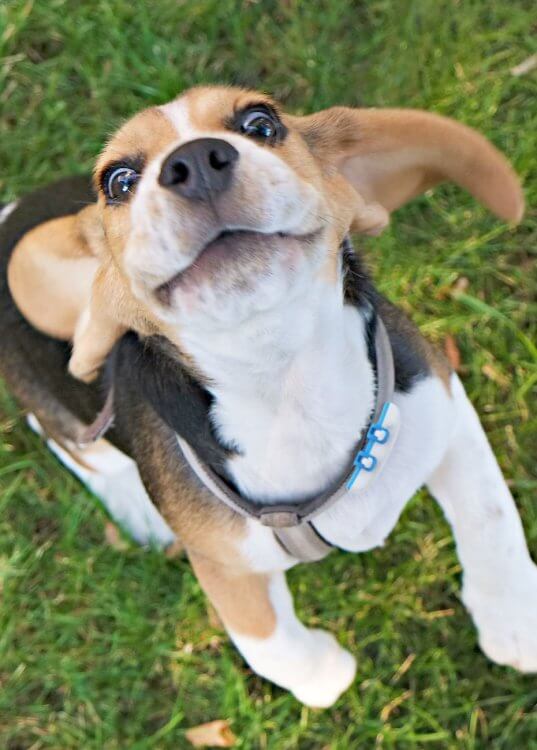 Keep track of activity.
Is my dog moving enough? It's a question many dog parents ask. Activity Monitoring gives you answers by comparing to dogs like yours, and letting you set goals. We've also been told it motivates the whole household to get moving.
Sleep Tracking
Live GPS Tracking
Wellness Score
Goals & Comparisons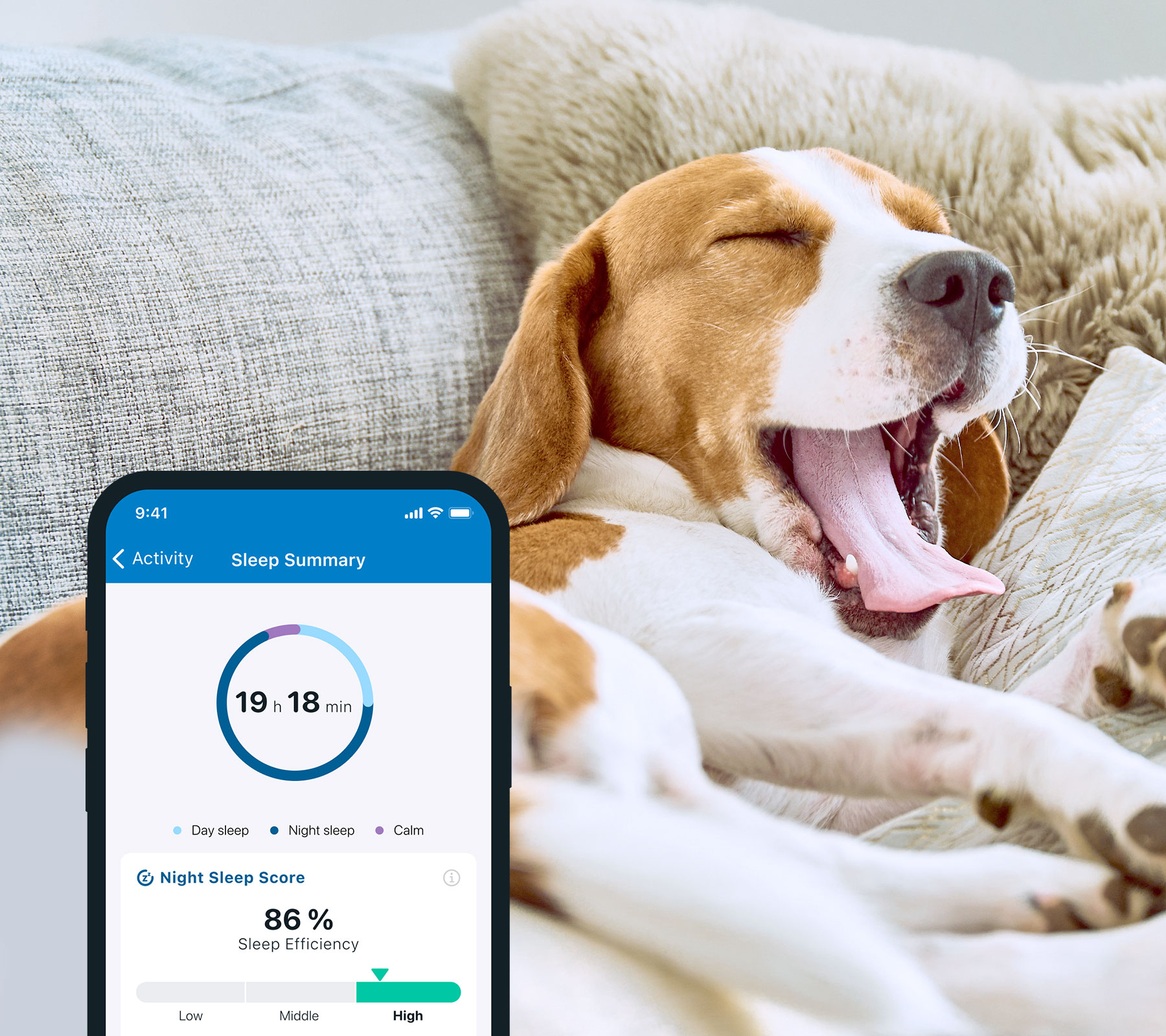 What happens when your dog's asleep?
It's time to find out with the help of Sleep Tracking from Tractive GPS.
See how much quality sleep your dog got last night, and when they were woken up.



How many naps? How much chill time?

Get a good picture of your dog's daily rest.


Detect issues. Sleep changes you can't find a reason for can be a sign of sickness.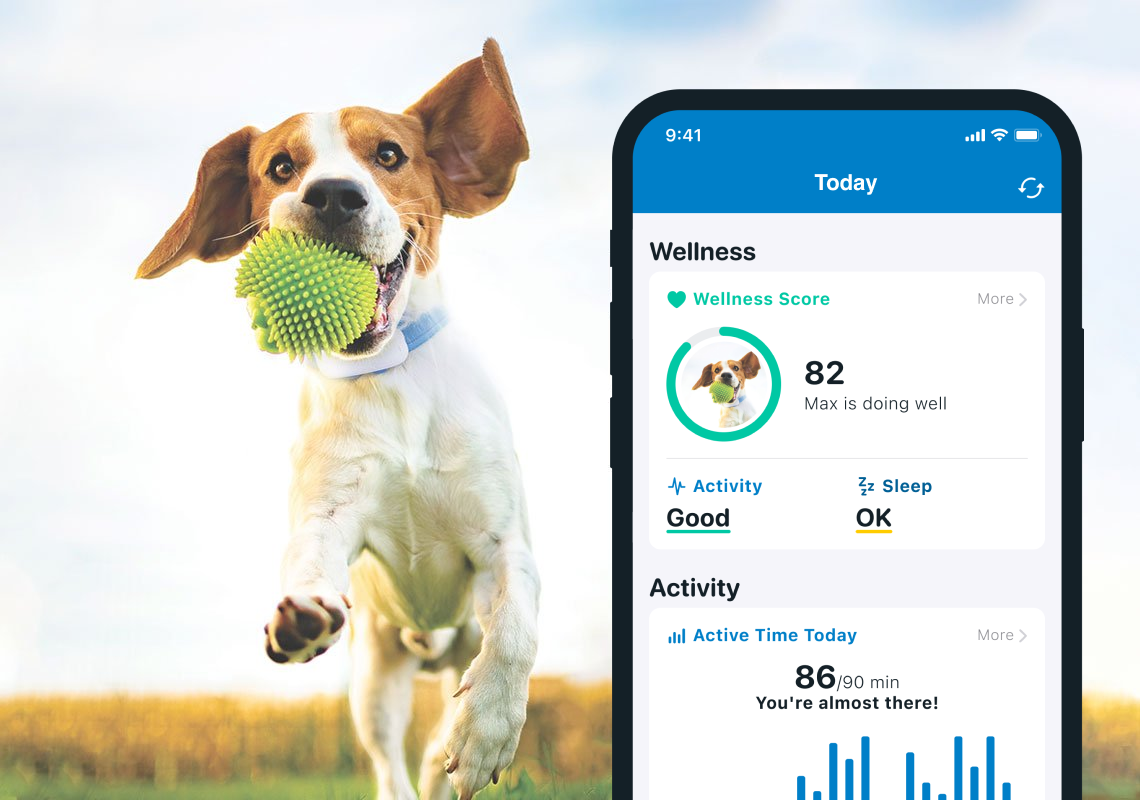 How do I know if my dog is in shape?
Healthy looks different for each dog. Activity Monitoring gives you a clear picture of what it looks like for yours.
Set a goal that fits your dog. Make it easy to track progress. And be rewarded for success.


Compare your dog's activity with their own past performance, and with dogs like them.


Competitive? Rise the ranks worldwide or in your area. Or challenge your friends.

See everything in one second. Know how your buddy is doing compared to their usual self at a glance with Wellness Score.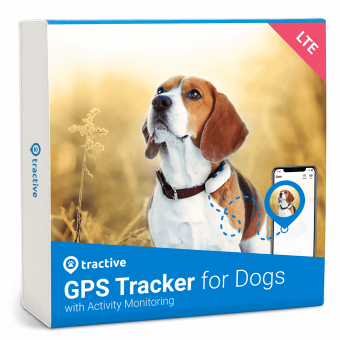 Tractive GPS & Wellness Tracker for Dogs
Follow your dog's every moment. Find them in no time with live tracking. Keep them healthy with activity and sleep monitoring. Compare with other dogs. Get alerts if they wander too far. Let friends, family and others track with you on a single plan. Enjoy 24/7 peace of mind with unlimited range worldwide.
LIVE Tracking

Works worldwide

100% waterproof

Adventure-proof

Available in multiple colors

Weighs 35g
Stories from our customers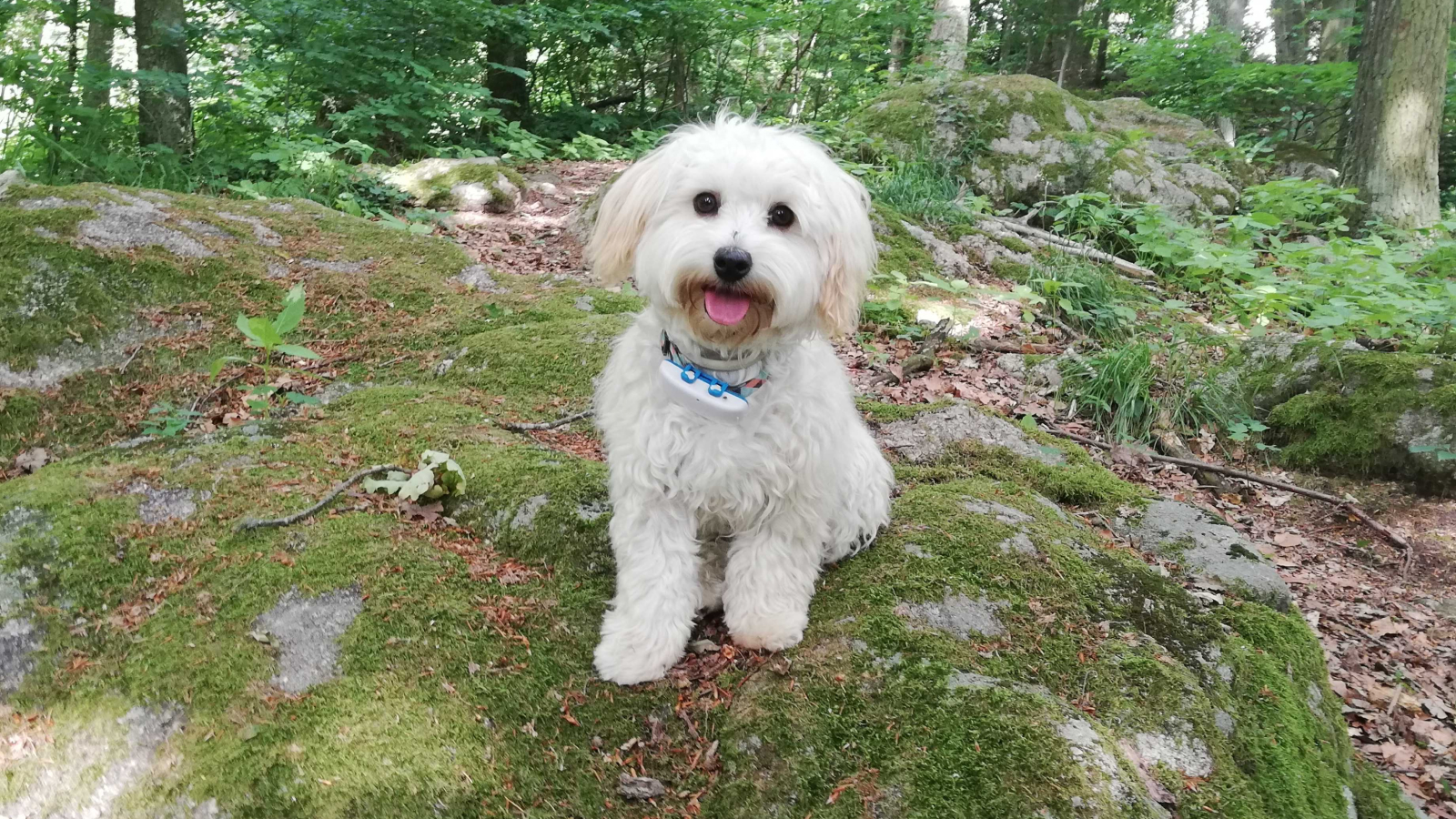 Thanks to Sleep Tracking, I've found out my boy is a really good night sleeper. We're trying to get him used to napping without a crate and pen, and Tractive GPS really helps me see if he gets enough day rest
-Lisa and her dog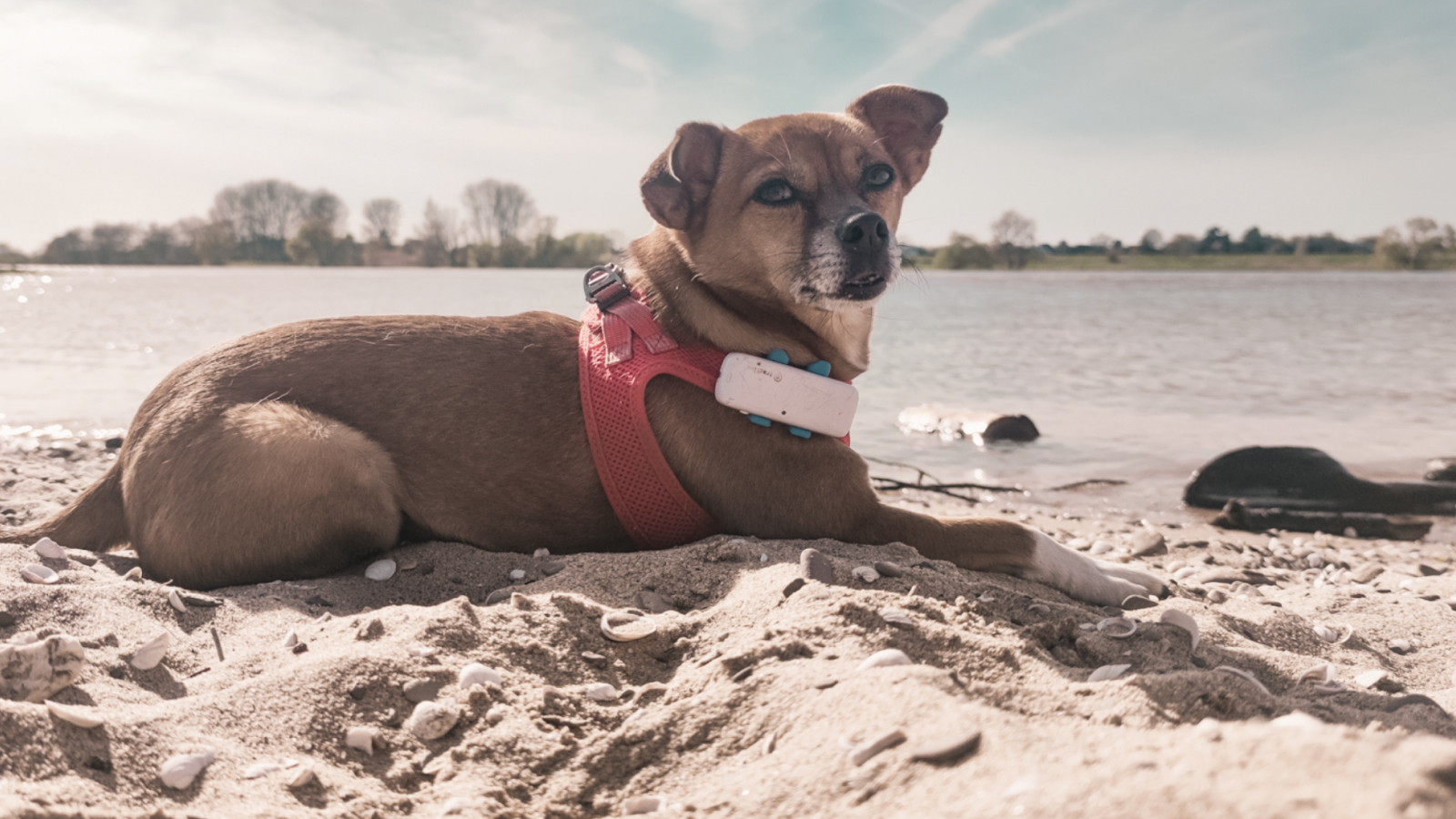 Thanks to this tracker we won't lose our dog anymore. We can also follow if she was active enough, how many calories she burned, how much she slept today, etc. The GPS is not too big and doesn't seem to annoy our little baby. I totally recommend for a peaceful life with your dog.
– Sophie
Frequently asked questions
How much should my dog sleep?
The average is between 9-14 hours for adult dogs, but it really depends on age, breed and condition. Just remember that night sleep is key for dogs. For more on dog sleep behavior,
visit our blog
.
What are signs my dog is not well?
Even without clear symptoms like diarrhea or vomiting, you'll see them not act like themselves. A good sign is a change in sleep or appetite. Find out more in
this guide
.
How often should I walk my dog?
The rule of thumb is 3 to 4 walks of at least 15 minutes each. However, every dog has specific needs, and some breeds are especially energetic. See more in our
guide to dog walks
.
Can I bring my dog on a run with me?
Yes… but only after you're sure they can keep up with you without being exhausted. Some breeds, in general, are a much better fit than others.
Check this guide
before you get started.